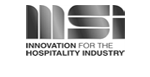 "We designed TeamSupport issue management software to improve collaboration within organizations and to improve workplace efficiencies." Robert C. Johnson, TeamSupport CEO
Dallas, TX (PRWEB) December 05, 2013
Multi-Systems, Inc. (MSI), a leading cloud services company that delivers hotel property technology and guest management solutions, has selected TeamSupport.com, one of the best help desk software apps on the market, as its trusted vendor for enhancing customer service and support.
From its headquarters in Phoenix, Arizona, MSI's technology solutions are used by nearly 6,000 hotels and resort properties across the country. Now in high-growth mode, MSI sought a new customer support software system that was sophisticated enough to meet the company's expanding customer support needs while also enhancing collaboration among team members spread across the country.
"TeamSupport built a product that works the way we think—with the customer first," says Ted Warring, Chief Technology Officer for MSI. "Even in the short time we have been using TeamSupport, we have seen an immediate, positive impact on our support center."
Adds Scott Little, Vice President of Customer Service for MSI: "TeamSupport provides a much more collaborative and informative system our customers can use. In particular, its chat, customer portal and knowledgebase features give our customers multiple channels for accessing help when they need it—and in whatever format they prefer it."
TeamSupport, which was built by a team of software industry veterans, was founded in 2009 and today is an award-winning help desk solution used by software and other companies across the globe. The cloud-based help ticket system offers a robust platform of features—including help ticket screen recording for faster issue resolution and a "smart" customer self-service portal that recommends solutions to customer issues—to help customer support teams address issues faster and more collaboratively.
"We designed TeamSupport issue management software to improve collaboration within organizations and to improve workplace efficiencies," says TeamSupport CEO Robert C. Johnson. "We are honored MSI selected our award-winning customer support software and are delighted to be a trusted vendor in helping MSI achieve its business goals and deliver exceptional service to customers across the country."
About TeamSupport
TeamSupport.com, based in Dallas, Texas, is a Web-based help desk and service desk application built specifically for customer-facing support. Built by a team of veteran software company executives, TeamSupport has won many industry awards and is a trusted software provider to prominent business clients around the globe. Learn more about why TeamSupport is one of the best help desk software solutions on the market today by visiting http://www.TeamSupport.com.
About MSI
Multi-Systems, Inc. (MSI) is a leading cloud services technology company delivering hotel property technology and guest management solutions since 1990. Having installed over 5,800 hotels and resorts throughout North America, MSI is one of the largest providers of fully integrated guest management systems. The MSI team focuses on "total system solutions" for management companies and hotel chains by providing central reservation, marketing, revenue, and guest system integration. For more information, visit http://www.msisolutions.com.