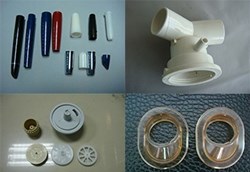 (PRWEB) December 05, 2013
Recently, Wuxi Glory Plastics, a famous China plastic factory, has added a new collection of tablet bottles to its product line. According to the CEO of the company, the fresh items are available in various shapes and sizes. Now, they are offered at greatly discounted rates, up to 35% off.
Wuxi Glory Plastics is a leading brand in the plastic industry. It is famous for its high end products and considerate service. The new bottles are made from the best materials; they are quite practical and durable. All of them are manufactured according to GMP or FDA standards. Details of these bottle products can be found at the company's online shop.
Up to now, the company has announced several ranges of high quality tablet bottles at affordable prices. It is the rich experience that enables the company to create a wide variety of the plastic products to meet the various needs of worldwide customers. For this reason, the company's products sell well in the global market, and most of them are well appreciated by their purchasers.
Along with tablet bottles, the company also provides several plastic products and custom molds for the international customers: closure, caps, auto parts and so on. Despite of the low prices, all its products are excellent.
About Wuxi Glory
Wuxi Glory specializes in developing and manufacturing of custom molded plastic product by taking advantages of the relatively low labor costs in China. It has most experienced workers in China. If you're looking for product design, engineering, prototyping, and mass production, Glory plastics can always find a solution for you. For more about our products and services, please visit: http://www.plastics-molding.com.