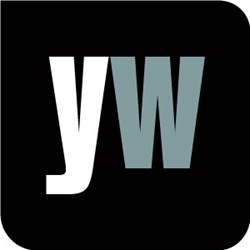 London, UK (PRWEB UK) 20 December 2013
More than 200,000 dolls from China have been seized by US authorities due to allegations that the toys contained banned chemical compounds, Fox News Kansas City reported November 19th. According to the article, "200,000 Chinese toy dolls deemed dangerous, seized at U.S. ports," a total of 10 shipments, valued at nearly $500,000, were seized at the ports of eight US cities, as the toys contained high levels of phthalates. In a statement, Consumer Product Safety Commission Chairman Inez Tenenbaum commented, 'Using advanced technology to track certain shipments before they reach our shores is helping CPSC better protect America's consumers.' (http://fox4kc.com/2013/11/19/200000-chinese-toy-dolls-deemed-dangerous-seized-at-u-s-ports/)
This inspired Yourwellness Magazine to detail the concerns to watch out for when buying children toys. Yourwellness Magazine explained, 'As a parent, it's only natural to want your children to lead a safe, happy life. However, thousands of kids each year end up visiting the emergency room due to toy-related injuries. According to the National SAFE KIDS Campaign and the US Consumer Product Safety Commission (CPSC), over 200,000 children under the age of 14 years old experience injury from dangerous toys each year. Although many of these do not require overnight hospitalisation, these injuries have occasionally resulted in death for a small percentage of kids. Toys make the perfect gift for kids on birthdays, special occasions and holidays. However, the wrong types of toys can cause choking or strangulation hazards or even damage your child's hearing.' (http://www.yourwellness.com/2013/11/kid-safety-choosing-right-toys/#sthash.vuQWDDwe.dpuf)
Yourwellness Magazine outlined the top concerns for parents to watch out for:
1. Toys with small parts can present a choking hazard, particularly to smaller children under the age of three years old. Also, keep an eye out for toy warning labels, as well as toys made of materials that may be able to be crushed or balled up and swallowed.
2. Bargain toys can break, contain toxic materials or unidentified small parts, causing injury. Look for well-made toys from award winning companies who pride themselves on creating safely structured, age-appropriate toys.
3. Toys with magnets can cause serious complications and risks in children if accidentally swallowed.
4. Try purchasing a home test kit to ensure the child is not be accidentally exposed to lead and other toxins. Also aim to buy wooden or cloth toys when possible.
To find out more, visit the gateway to living well at http://www.yourwellness.com.