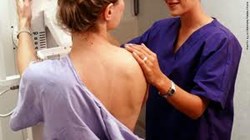 I hope this research becomes conclusive, allowing it to be routinely used in the diagnosis of breast cancer.
Bolton, UK (PRWEB UK) 12 December 2013
The test is promising to potentially save thousands of women from avoidable mastectomies and radiotherapy treatment, as doctors would stand a greater chance of being able to accurately diagnose early stage cancer (1).
According to statistics, as many as 5,000 women in the UK are diagnosed with the early signs of breast cancer. However, up until the completion of this research, medical professionals haven't been unable to identify the cases which will become "dangerous," and those which don't require further treatment (1).
Speaking on the breakthrough, Ms Williams from medical negligence solicitors, Asons, said:
"It is always fantastic to see advances in modern medicine, which have the potential to improve breast cancer diagnostic procedures. Thousands of women could be spared the decision as to whether they want to undergo precautionary treatments, such as a mastectomies.
"Research such as this could be key in reducing cases of breast cancer misdiagnosis, as doctors will have a more informed summary of their patient's condition, before concluding whether or not further treatment is needed."
According to an article published in The Telegraph, scientists are claiming to have made a "huge step forward" in developing the test, which could save up to half of the women diagnosed from going through such invasive procedures (1).
Figures indicate that breast cancer is currently the most diagnosed cancer in the UK, accounting for one third of all female cancers (1).
The well known breast cancer charity, who funded the research, were quoted as saying that the tests wouldn't be available immediately; however, they could potentially be used in as little as two years' time; this would be dependent on further research, with a positive outcome warranting its official release (1).
Continuing, Ms Williams said:
"Considering the amount of women that could be spared treatment, this research should be applauded. I hope this research becomes conclusive, allowing it to be routinely used in the diagnosis of breast cancer.
"Uncertainty around a diagnosis can be extremely distressing for any patient, so any developments that can reduce this risk are a big step in the right direction."
Patients that may have suffered due to an incorrect, or delayed diagnosis of cancer, may be eligible for breast cancer misdiagnosis compensation. To find out more, visit http://www.asons.co.uk or phone 01204 521 133 to speak to a specialist solicitor.
(1) The Telegraph, Breast cancer breakthrough could spare thousands needless treatment, 03/12/2013, http://www.telegraph.co.uk/health/10488834/Breast-cancer-breakthrough-could-spare-thousands-needless-treatment.html

About Asons Solicitors:
Asons Solicitors is a Bolton-based law practice that specialises in personal injury and industrial disease claims. Founded by brothers Imran Akram and Kamran Akram, Asons Solicitors has developed to become a young and dynamic law firm that delivers practical solutions to clients in times of difficulty. Their continued focus on their staff has seen them awarded with the Investors in People "Gold Award"; which is reflected in the professional and personable approach they take in working with clients. They strive to grow and to develop, and their supportiveness and attention to detail ensures that their clients use them time and again.
All views expressed in this article are those of the individual and do not necessarily represent the beliefs of the firm.
For further information contact:
Email: info(at)asons(dot)co.uk
Website: http://www.asons.co.uk