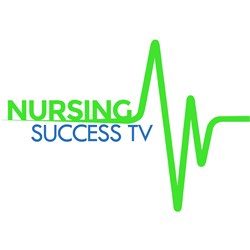 "This is nurse to nurse straight talk...real issues of real nurses.."
Hunt Valley, Maryland (PRWEB) December 07, 2013
Numbering over 3-million in the U.S., nurses comprise the health industry's largest caregiver population. Their work is demanding, challenging and can be as frustrating as it is rewarding. Today's nurses face intense pressures including reduced staffing, workplace hostility, ever-changing policies and regulations, and ubiquitous paperwork that nurses feel reduces the time they can spend with patients. According to Phyllis Quinlan, RN, PhD and professional nurse coach, "Despite the many obstacles, nurses soldier on and make a difference in the lives of millions of patients every day. They are without question the backbone of our health care system and deserve all the support we can possibly give them."
To help nurses manage their daily challenges and chart a course toward professional growth and satisfaction, Nursing Success TV (NursingSuccess.TV) was created to provide nurses across all specialties and experience levels with insights and advice from their peers. Each episode includes a career-related educational segment, a personal story from a nurse called "One Nurse's Success," and "Ask Dr. Phyllis," a segment in which Quinlan answers questions sent in from nurses throughout the nation. She states, "This is nurse-to-nurse straight talk that addresses the real issues of real nurses in today's workforce. Nursing Success TV enables nurses to learn from each other by featuring the vast amount knowledge and thought leadership held within the nursing community."
Leading nursing associations and societies, including the Association of PeriOperative Registered Nurses, the Association for Women's Health, Obstetrics & Neonatal Nursing and the Emergency Nurses Association, offers 24/7 access to Nursing Success TV at no charge. Program Director, Carol Barber, states, "Through a comprehensive national marketing campaign, we expect to reach over a half-million nurses initially, but because of easy sharing tools, Nursing Success TV has the potential for tremendous viral growth across the entire population of nurses in the U.S."
For information on ways to participate in or sponsor Nursing Success TV, contact Barber at 850.981.7295, Carol(at)NursingSuccess(dot)TV.