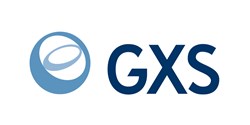 Electronic Data Interchange (EDI) is now four decades old. Technologies like portals, trading exchanges, and business networks have evolved, making many believe that EDI is obsolete. Nothing could be further from the truth.
Gaithersburg, MD (PRWEB) December 05, 2013
GXS, a leading provider of B2B integration services, today announced a new report from Supply Chain Insights titled, "EDI: Workhorse of the Value Chain." The survey examines the relationship between supply chain efficiencies and the automation of purchasing, fulfillment and warehouse activities with EDI and XML. More than 80% of study participants stated that the use of EDI and XML had increased the reliability of their order management processes and visibility within their supply chain. The top benefit of using EDI and XML in the supply chain, cited by 85% of study participants, was improved relationships with their business partners, a key enabler to growth and competitiveness.
One of the focus areas of the study was the benefits to order fulfillment achieved through the use of EDI/XML. The study found that EDI/XML improves cycle times, enabling faster order delivery for increased customer satisfaction. When comparing a fully automated EDI/XML approach for orders to one with minimal manual intervention, the time from order receipt to shipment is halved from seven to three days. Orders not processed through EDI are more time consuming with more frequent errors.
"Electronic Data Interchange (EDI) is now four decades old. Technologies like portals, trading exchanges, and business networks have evolved, making many believe that EDI is obsolete," said Lora Cecere, founder of Supply Chain Insights. "Nothing could be further from the truth. EDI continues to be the workhorse of the extended supply chain."
The study also analyzed the inefficiencies related to Purchase Order Changes. Suppliers stated that only 60% of changes to POs were processed via EDI. For 70% of the suppliers surveyed, this lack of automation for PO changes leads to more imperfect orders. Another consequence is that one third of buyers and suppliers face a greater challenge reconciling invoices and receipts with orders.
"Although EDI/XML has established itself as the workhorse of the supply chain, there still remains a significant opportunity for additional operational efficiencies and competitive advantage to be gained through further adoption," said Steve Keifer, vice president of marketing for GXS. "This new study from Supply Chain Insights provides some much needed quantifiable data that retailers, manufacturers and distributors can use to build a business case for further investment in 2014 and beyond."
The research for EDI Workhorse of the Value Chain study was conducted between June and September 2013. The report findings are based on a survey of nearly 100 companies around the globe with more than $250 million dollars in revenue. The participating companies represent industries including manufacturing, retail, distributors and logistics.
The full report is available for download here.
About Supply Chain Insights:
Supply Chain Insights LLC is focused on delivering independent, actionable and objective advice for supply chain leaders. If you need to know which practices and technologies make the biggest difference to corporate performance, turn to us. We are a company dedicated to this research. We help you understand supply chain trends, evolving technologies and which metrics matter.
About GXS:
GXS is a leading B2B integration services provider and operates the world's largest integration cloud, GXS Trading Grid®. Our software and services help more than 550,000 businesses, including 22 of the top 25 supply chains, extend their partner networks, automate receiving processes, manage electronic payments, and improve supply chain visibility. GXS Managed Services, our unique approach to improving B2B integration operations, combines GXS Trading Grid® with our process orchestration services and global team to manage a company's multi-enterprise processes. Based in Gaithersburg, Maryland, GXS has direct operations in 20 countries, employing more than 2,800 professionals. To learn more, see http://www.gxs.com, read our blog at http://www.gxsblogs.com and follow us on Twitter at http://twitter.com/gxs. You can also access our public filings with the Securities and Exchange Commission at http://www.sec.gov/edgar.shtml.
Forward-looking Statements
This press release may contain "forward-looking statements." All statements, other than statements of historical facts that address activities, events or developments that the company expects, believes or anticipates will or may occur in the future are forward-looking statements. These forward-looking statements are affected by risks, uncertainties and assumptions, including but not limited to those set forth in the company's public filings with the Securities and Exchange Commission, including its Annual Report on Form 10-K and its Quarterly Reports on Form 10-Q. Accordingly, actual results or outcomes may differ materially from those expressed in the forward-looking statements. You should not place undue reliance on these statements and the company undertakes no obligation to update or revise any forward-looking statements to reflect events or circumstances that may arise.
All products and services mentioned are trademarks of their respective companies.