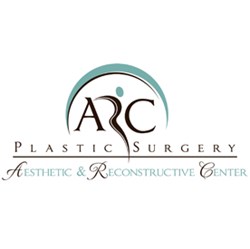 Miami, FL (PRWEB) December 11, 2013
Despite the vain, cosmetic reputation that rhinoplasty, or nose surgery, typically enjoys, it is a needed and beneficial procedure for many who have damage to their nasal organ, whether through injury or genetics. In fact, a well-known condition, cleft-lip/palate, often requires nose, as well as mouth/lip adjustment in order to rectify.
For plastic surgery in South Florida, ARC Plastic Surgery is regarded as one of the best clinics for rhinoplasty. They announced today that they will be providing rhinoplastic procedures for people needing them due to defects or injury, as well as to people simply wanting to meet aesthetic goals while considering a facelift procedure in Miami.
Dr. Jeremy White first looks at a patient's full medical history to determine if rhinoplasty will work for them. If their history and state of heath are favorable, the doctor will work with the patient to create a plan for the corrective procedure.
There are two types of rhinoplastic surgery: closed rhinoplasty and open rhinoplasty. In open rhinoplasty, the surgeon makes a small, irregular incision to the columella, which is the fleshy part at the end of the nose between the nostrils. The columella incision allows the surgeon access to the internal nasal tissues, reducing the risk of the surgeon damaging the nose. In closed rhinoplasty, the surgeon does all incisions internally within the nasal tissue. There's a lot of debate over which type is better, but it often depends on the shape of a person's nose; noses with narrower nostrils or flatter protrusions, for example, can be easier to operate on using the open method, whereas noses with wider nostrils and more prominent bridges are easier to access.
Nasal fractures, cleft lip and palate (in combination), inflammatory conditions, neoplasms (tumors), septal hematomas, and many other injuries/diseases can be repaired through rhinoplasty. Recovery takes anywhere from 14 days to two months without complications.
Cosmetic surgery in Fort Lauderdale and Miami areas has never been more accessible. Dr. Jeremy White, the resident surgeon, is trained for both plastic surgery and otolaryngology, which focuses on cosmetic and reconstructive challenges in the head and neck. The ARC Plastic Surgery center is also fully-equipped for both general anesthesia and partial anesthesia, usually to the patients' discretion.
About: ARC Plastic Surgery is one of the leading clinics in South Florida for cosmetic surgery. It is the practice of Dr. Jeremy White who specializes in rhinoplasty, abdominoplasty, and blepharoplasty (eyelid lift) among other procedures.
For more information, or to schedule a free consultation, call 305-501-2000 or visit arcplasticsurgeons.com.