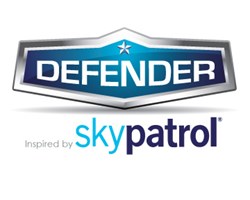 We are proud to be a true innovator within this industry and our new application is evidence of our goal to be the software leader in the automobile finance space.
Miami, Florida (PRWEB) December 06, 2013
Skypatrol, LLC., a leading global mobile resource management solution provider, announced the launch of its next generation GPS tracking web-based solution, Defender 2.0. This new user-interface provides greater functionality and scalability in the automotive finance market segment.
"I am thrilled to launch Defender 2.0 in the automotive finance market. Our new platform will raise the standards in this industry. We have spared no expense in investing in our backend with leading edge technology, which is designed to provide the best customer experience possible," says Robert Rubin, CEO of Skypatrol. "This is not just good for our customers, it's exceptional. We are proud to be a true innovator within this industry and our new application is evidence of our goal to be the software leader in the automobile finance space."
The advanced software-as-a-service (SaaS) user-interface provides an innovated and intuitive look and feel that offers subprime automotive finance market the ability to easily meet the needs of their business by mitigating risks, cutting costs and maintaining control of their portfolio performance. This revolutionary new user-interface gives the first of its kind in functionality, which includes integrated customizable dashboard, customer payment notification, easy unit transfer tool, flexible scheduled commands, and one-click notification to repossession teams in the field. Additional enhancements include the usage of leading edge technology on the backend of the system for reliability assurance and scalability.
"Defender 2.0 is a direct result of understanding the challenges of our customers and striving to continually provide sustainable solutions. Our goal is to provide a solution that maximizes our customers' profits and optimizes their organizational structure while reducing their operating expenses," says Mark Peters, Skypatrol's Vice President of Sales. "We are excited to be able to provide a business intelligence tool that truly impacts our customers' bottom line."
About Skypatrol LLC
Skypatrol is a global business leader in GPS tracking and fleet automation solutions, serving the United States, Canada, Central and Latin American, Europe, and Asia. Skypatrol connects its customers to crucial real-time mobile asset and field force intelligence through advanced information platforms delivered as a software-as-a-service (SaaS). With robust manufacturing and distribution channels worldwide, Skypatrol is able to supply a wide variety of tracking products ranging from 2G and 3G cellular network capabilities to dual mode satellite devices, resulting in a truly global solution. Skypatrol's unique consultative approach provides companies with an unmatched competitive edge for managing their mobile assets and people across domestic and global markets. Serving a loyal customer base of automotive dealers, lenders, service fleets, and logistics companies, Skypatrol is unreservedly focused on a customer-centric approach in providing reliable products at reasonable prices.
Headquartered in Miami, Florida, Skypatrol has offices in California, Texas, Illinois and Latin America.