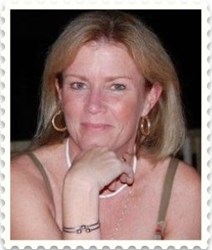 Peacock & Parade is a concept in art education fostering the idea that each and every one of us can benefit from trying something new.
Barrington, RI (PRWEB) December 09, 2013
What's old is new again in the world of crafts, according to Elizabeth Barksdale Walker, Owner of Peacock & Parade, a craft studio located in Barrington, Rhode Island. Her plans for classes this coming January — including the sophisticated art of painting Ukrainian Easter eggs and German paper cutting — prove that point.
"Peacock & Parade is growing up in more ways than one!" according to Elizabeth Barksdale Walker. "We've always had adults bringing their children to classes and asking us why they couldn't take a class, too. We created the "Cocktails and Creativity" workshop series for them and now they can!"
For starters, adults will now be able enjoy themselves at the colorful and creative atmosphere that their own children have appreciated since Peacock & Parade opened its doors in 2011. Among the grown up workshops that will be on tap are Scherenschnitte, the German art of paper cutting; bracelet tatting classes (tatting was a Victorian era method for hand-making lace); wrap bracelet making classes in the style of artist Chan Luu, and pysansky, the traditional Ukrainian method using wax to create designs on Easter eggs.
Peacock & Parade is a concept in art education fostering the idea that each and every one of us can benefit from trying something new. Instructors offer a variety of projects that allow students the satisfaction of completing something that is made by hand. "Not all of us want to learn to paint, for example," says Barksdale Walker, "but we may get excited about learning to sew or making something out of fused glass!" Elizabeth was taught painting by her grandmother and sewing by her mother, and began Peacock & Parade to create additional venues for artistic individuals in the community. The classes offered range from sewing, arts and crafts, fine art, and glass fusing.
Peacock & Parade also offers a series of party options for their young clients. Children can celebrate special occasions with a Ceramic Birthday party (in which they select bisque ware to paint with their own designs) or a Dress Up party in which includes trunks filled with everything they could want to express their inner divas (a fashion show and photo opportunity follows).
Peacock & Parade was founded in 2011. For more information about Peacock & Parade, visit their website http://www.peacockandparade.com or call 401-289-2185.
About Elizabeth Barksdale Walker: Elizabeth Barksdale Walker has worked as an art director for over 20 years at such companies as Vogue Magazine, Saatchi and Saatchi, Hasbro Toy and Paramount Cards. She holds a BFA in Illustration from the Rhode Island School of Design, and attended Skidmore College with a major in art.
Prior to opening Peacock and Parade; she taught Interior Rendering for Interior Designers in the RISD continuing education program, and was the first art instructor at The Wolf School where she developed a curriculum for children with learning differences. For several years, Elizabeth was a substitute teacher at The Wheeler School in Providence and enjoyed teaching in the after school enrichment programs at both Wheeler and Hampden Meadows School in Barrington.