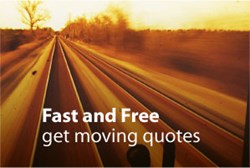 One way to find the most trusted moving companies is the new search option introduced by MoveNetwork.com.
(PRWEB) December 06, 2013
MoveNetwork.com has always been praised for its world class service. This time, the company has gone even farther in their quest to help their customers. The company has recently introduced a new remarkable search option. Basically, it is an online platform dedicated to customers who want to have access to an authentic source of information regarding moving processes or a mover. The search option is very user friendly and does not require any specialized computer knowledge. People with very basic computer knowledge can use the online search option to figure out who is the best mover according to their specific requirements.
Despite paying a lot of money to moving companies, some of them fail to offer a smooth moving service. This has become a very common trend in this country and people with no knowledge about the moving process suffer the most. To reduce customers' problems and help them with the most updated news, http://www.MoveNetwork.com has recently added the new search option to their site. The new search option will assist customers find the movers with specialized moving skills.
MoveNetwork.com has decided to help customers save their time and effort with the inauguration of this new online search option. For most of the customers, saving money and getting a good service are equally important. However, many of them don't get that because they fail to approach and hire a good service provider. MoveNetwork.com can help with that and reduce the burden to the customer. The search option will help customers find local as well as regional service providers. In addition, it will help find movers with specialized skills suck as auto transport, piano movers and art and antique movers. In any case, it's important that customers only hire the professionals who have the experience and skill to perform the job without complications.
Movenetwork.com is a very established company and understands the importance of hiring a certified professional. The company top professionals recommend hiring only the most reputed and experienced professionals when relocating, locally or internationally. If customers don't want to face any last minute problems, or don't want to go through unnecessary hassles due to an unprofessional moving company, they must choose the most dependable companies. One way to find the most trusted moving companies is the new search option introduced by MoveNetwork.com. Customers can get more than one bid from the movers and then choose the one which best fits their needs.