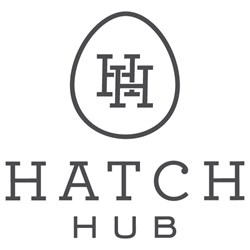 "We're here to champion great design, and give these designers the support they need so they have the opportunity to focus on their craft."
New York, NY (PRWEB) December 09, 2013
Hatch Hub launches this week at http://www.hatchhub.com. Hatch Hub is a new e-commerce platform focused on championing innovative design from independent designers. Hatch Hub's methodology is meant to level the playing field by removing old barriers and supporting designers with production, sales and distribution. Hatch Hub's community of design lovers can also get involved by suggesting design challenges, sharing their favorite pieces, and participating in competitions for the opportunity to have their work manufactured and sold at Hatch Hub. The site focuses on smart consumers, who are passionate about shaping and influencing the designs they surround themselves with. Design lover's opinion, feedback, and community votes are meant to provide a platform to inspire Hatch Hub's featured designers, as well as to create future products that are missing in the current market.
Matthew Sargeant, founder of Hatch Hub and sister site Hatch Jewelry, is passionate about high quality, thoughtful product design. After spending five years working with companies to redesign, reengineer, and re-launch their products to market, Matthew realized he wanted to create a channel that both promoted independent designers while bringing to market products that may otherwise never come to life. "It's clear that in the industry, there are many obstacles for independent designers such as production, sales, and marketing." Says Matthew. "We're here to champion great design, and give these designers the support they need so they have the opportunity to focus on their craft." Kicking off the launch with product designers such as Taylor McKenzie-Veal, Eric Pfeiffer, Brad Ascalon, Craig Varterian, and Ufuk Keskin, Hatch Hub focuses on innovative concepts and ideas to curate their collections, such as Taylor McKenzie-Veal's brass and stainless steel 'Broach Coasters' that also double as bottle openers and Brad Ascalon's optical illusion 3d Wedge Rugs, where the perspective varies depending on your vantage point.
Hatch Hub invites their community of up and coming designers to participate in ongoing design challenges and submit work to be considered for the site, while maintaining full intellectual property on their designs and receive royalties on all purchases. "The bar for our open call at Hatch Hub is high," explains Matthew, "but we welcome design ideas from all levels of experience. "We're passionate about focusing on innovative and well designed products, no industry status needed." Hatch Hub's first design challenge, Hatch Live, a live design competition held in New York City, kicked off this past fall, scouting up and coming product designers and offering them the opportunity to win $4,000 to further their design practice and a brunch and portfolio review with former Editor in Chief of Surface Magazine, Dan Rubinstein. To see the competition progress and learn more about the winner, visit http://www.hatchlive.com. To see learn more about Hatch Hub, enter upcoming design challenges and shop, visit http://www.hatchhub.com.