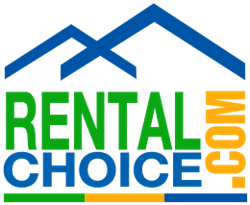 Greenbelt, MD (PRWEB) December 07, 2013
Rental Choice(.com) is proud to announce a new advertising partnership with Majerle Management, Inc. Majerle Management has provided superior rental management services to landlords throughout Central Maryland since 1987.
As a result of the new partnership, the Rental Choice (.com) directory will feature Majerle Management, who will receive custom advertising that focuses on their property management services. Visitors to Rental Choice (.com) are able to learn more about Majerle Management by visiting their profile page on the directory. This profile page allows users to click through to Majerle Management's website, which lists properties currently under their management. Users can also call Majerle Management directly or submit a brief contact form to communicate via email.
Majerle Management provides services to rental properties that include vacancy marketing, pricing assistance, applicant screening, rent collection, property visits, maintenance management, license renewal administration, lead paint administration, and more. Majerle's accounting department generates monthly financials and handles many transactions electronically, including owner proceeds payments and automatic rent debits. The Majerle Management team will deliver the kind of service that will attract and retain quality tenants, preserve property value and deliver the best possible return to investors, whether they own one home or a hundred, on a monthly basis and for the long-term.
Rental Choice (.com) uses targeted marketing strategies to reach out to property owners and offer them free access to the online directory. The property owners are then able to connect directly with a property manager in their local area either through a form sent directly to the company email, phone or by visiting their website directly for more information from a link that is provided on the advertiser's landing page. To learn more about Rental Choice (.com), visit http://www.rentalchoice.com.
###