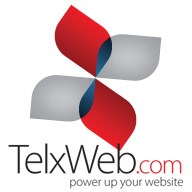 Miami, FL (PRWEB) December 10, 2013
Doing business over the internet is not very new, but it has already become a paradigm for retail, and increasingly, service-based business all over the world. E-Commerce, Amazon and eBay, allow instant and constant access to a business's storefront, and helps streamline labor and save costs, which has accelerated sales for many retailers, in some cases exponentially and overnight. The e-commerce solutions that win the popularity contest are OSCommerce, Mal's e-commerce and PayPal.
Telx Web, a popular Miami web design company, today announced that they are providing a new and improved way to bring e-commerce to their clients - by rolling it into their website designs. Telx Web integrates e-commerce from PayPal, Google Checkout, or other preferred gateways in order to give their customers the lowest-cost, most user-friendly way to accept payment, for customers to browse merchandise or services, and to ship goods.
E-Commerce rose to prominence in the 1990s as Amazon, started by Jeff Bezos, and eBay, founded by Pierre Omidyar, exploded, as a general online retail marketplace and an online auction house, respectively. They set the stage for everyone else to sell online, and now, anyone with a computer and an internet connection can sell goods or services to others - provided they have the expertise or help to set up a website portal to take payments and arrange shipping.
Higher sales and, in some cases, wild success have been the benefits for businesses that went into e-commerce. It accounts for nearly $1 trillion in sales around the world yearly, and in the United States, $336 billion per year. With ultramodern web tools and Search Engine Optimization (SEO) tools and tactics that give sites excellent search traffic and visibility, this Telx Web's web developer can take any business's products and place them in an internet marketplace created for the best user experience possible.
What does Miami SEO have to do with online e-commerce? Telx Web can drive traffic to products through link building, which is a process of creating links from other sites to products on their clients' websites. They also use well-established tactics like keyword usage and metadata.
Selling online is essential for modern retail - and Telx Web is there to make it happen for Miami businesses. Telx Web is one of the most successful search engine optimization companies in Miami. For more information about all their website services including web design, content management systems and bespoke SEO solutions, call toll free: 1800 7070.WEB (932), Local 305- 615-1656 or visit telxweb.com.