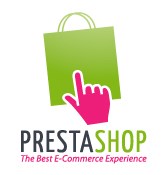 With the holiday season quickly approaching and credit card fraud on consumers' minds, PrestaShop merchants using BluePay can help their customers feel confident during the busiest shopping time of the year.
Miami, FL (PRWEB) December 10, 2013
PrestaShop, the worldwide leader in e-commerce solutions powering over 150,000 online stores in over 150 countries, is pleased to announce a partnership with BluePay, a full service credit card processor that offers PrestaShop users a premier level of processing options with the highest level of data security in the industry.
This partnership allows PrestaShop users to seamlessly integrate US and Canadian credit card processing and e-check with the highest level of security and lowest industry processing rates. Online merchants using BluePay have the ability to customize their payment services with a reliable and safe payment processing system.
Since joining forces, BluePay is the only US and Canadian credit card and e-check payment module available for PrestaShop that supports a Secure iframe payment form within the checkout page to reduce a merchants PCI scope. With BluePay's robust comprehensive reporting, merchants will enjoy free around the clock transaction reporting that tracks transactions from inception through bank account settlement.
"Thanks to this partnership, our online merchants can benefit from BluePay's all-in-one reliable, secure and cost-effective payment processing services. With the holiday season quickly approaching and credit card fraud on consumers' minds, PrestaShop merchants using BluePay can help their customers feel confident during the busiest shopping time of the year with the highest level of transaction security in the industry," comments Christopher Machin, PrestaShop Partner Manager.
"BluePay has always been passionate about offering high levels of service and security to a wide range of merchants and industries," says Kristen Gramigna, Chief Marketing Officer at BluePay. "Working with PrestaShop makes it possible for us to give merchants an easy, powerful ecommerce platform with an affordable, integrated secure payment processing solution. PrestaShop is widely recognized as a leader in the online store space and we are excited to pair our secure payment platform with their ecommerce solutions."
BluePay's module for PrestaShop is designed to seamlessly integrate on PrestaShop stores and offers cross-channel merchants a POS System to manage their online and offline businesses in sync. PrestaShop users powering their online shop with version 1.4 and above can begin decreasing costs and increasing sales with the BluePay module available in their PrestaShop software or on PrestaShop's Official Marketplace.
About PrestaShop
PrestaShop is a free and Open-source e-commerce software powering over 150,000 active online stores worldwide. Recognized as the world's most powerful, flexible and internationalized e-commerce solution, PrestaShop provides online merchants with hundreds of innovative tools to build and manage a successful online store at no cost. Used in over 150 countries and partnered with the most renowned names in the industry, PrestaShop continues to revolutionize online retail with technology that increases sales and maximizes visibility. Working hand-in-hand with its growing community of over 500,000 dedicated members, PrestaShop's entrepreneurial team is made up of e-commerce enthusiasts that are committed to the success and profitability of their online merchants. PrestaShop is the proud two time winner of Packt Publishing's Best Open-Source Business Application, winner of Europe's Bsoco Award in the 2013 CMS category and rated #1 Open-source Shopping Cart by EcommerceBytes Sellers Choice Awards 2013. For more information about PrestaShop visit http://www.PrestaShop.com, follow @PrestaShop on Twitter and like Facebook.com/PrestaShop.
About BluePay Processing, Inc.
BluePay is a leading provider of technology-enabled payment processing services for enterprise, small and medium-sized businesses in the United States and Canada. Through physical POS, online and mobile interfaces, BluePay processes payments and provides real-time settlement, reporting and reconciliation along with robust security features such as tokenization and point-to-point encryption. BluePay is headquartered in Naperville, Illinois, with offices in Chicago and New York.