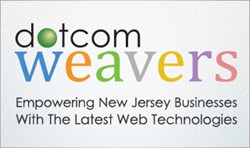 We came up with an Industry specific plan to help Pump Products compete online.
Paramus, New Jersey (PRWEB) December 06, 2013
Pump Products is the ecommerce website of a leading Northeast pump distributor located in Wallington, New Jersey. As an established local distributor, their goal is not only to become the leading online distributor for pump products and supplies but also set the standard for informative, functional and secure online pump sales.
Dotcomweavers has worked with Pump Products in the past by helping them increase their customers' awareness of their products and services by improving their existing informational websites, PumpExpress.com and PumpExpressServices.com. Improvements included an SEO optimized design and layout with seamless navigation and interactivity. As experts in the field of ecommerce, Dotcomweavers was the obvious choice in helping Pump Products sell online.
"Our process when building any ecommerce website is to ensure that our development team has a clear understanding of the client's business objectives," said Amit Bhaiya, Dotcomweavers Co-founder and President. "Once the business objectives are determined, we put together an Industry specific plan which guarantees that your online shop will be elevated to the top of your field."
PumpProducts.com, an ecommerce site geared to smaller commercial and residential customers, needed to establish a trusted online presence in a market where there are already a few established ecommerce pump distributors.
Dotcomweavers action plan concluded that Pump Products would achieve maximum selling potential online by having a customized shopping cart with the following factors in the customers' cart:

Complete product, order and customer integration with their ERP system.
Direct Integration with UPS Freight and UPS Rate API to fetch real time shipping quotes.
Implemented a Powerful CMS solution to allow publishing of various articles around Pump usage, pump comparisons, industry news etc.
Implemented a Free Shipping module for products above $299.00 and less than 150 lbs.
Most orders in stock are processed same day and customer is updated with the tracking codes.
SEO and User Friendly interface including One Page Checkout to improve conversion rate.
Along with a customized shopping cart, Dotcomweavers enhanced the product browsing experience with filters and submenus that enable shoppers to view pumps by brand, grade, style and other criteria. The new ecommerce website is very content rich with a lot of resources for online shoppers. It also features a buyer's guide, blog, comparison-shopping and top products.
About Dotcomweavers: Dotcomweavers is a cutting edge web design and development company headquartered in Paramus, New Jersey. Dotcomweavers builds end-to-end web solutions using various open source platforms, proprietary solutions and customizable technologies. Founded in 2005, Dotcomweavers has become the leader in providing first to market innovative web solutions that are flexible and efficient.
Dotcomweavers
140 East Ridgewood Ave.
South Tower
Paramus, New Jersey 07652
info(at)dotcomweavers(dot)com
Phone: 201.940.7377
About Pump Products: Pump Products began as a service center for pumps and motors from Armstrong, Bell & Gossett, Baldor, Generac, Taco, Liberty, U.S. Motors, Weg, Zoeller and other leading manufacturers. As an online store, PumpProducts.com brings leading brand pumps, pump parts, motors and generators to customers across the country. Pump Products' team of in-house experts test and select every model with an eye toward bringing customers the most dependable and efficient products on the market at the lowest prices on the web.
Pump Products
190 Main Avenue
Wallington NJ 07057 USA
info(at)pumpproducts(dot)com
Phone - 1-800-429-0800
Fax - 973-246-8167