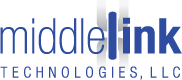 Cranbury, NJ (PRWEB) December 06, 2013
MiddleLink Technologies, LLC is pleased to announce that Anthony Principato has joined the firm as Managing Director and will spearhead all business development initiatives.
"We are all extremely excited that Anthony is joining our team," said Upendra Shah, co-founder and CEO of MiddleLink. "It truly is the perfect match. His strong relationships and outstanding reputation within the clearing world will be crucial to our anticipated rapid growth in 2014."
Anthony is a seasoned Securities Executive with over 30 years of experience in all facets of Clearing and Back Office Operations. Prior to joining MiddleLink, Anthony was Managing Director at Credit Suisse where he was responsible for product development for the Professional Clearing Business. From 1996 through 2010, he helped build and manage the clearing operations at Goldman Sachs Execution and Clearing (GSEC) and its predecessor at Spear Leeds and Kellogg (SLK). Anthony has served on various senior industry committees including SIFMA and DMD, and is a respected industry partner of the DTCC, NSCC and OCC.
"This opportunity is a natural fit given both my experience and my relationships within the Broker Dealer and Hedge Fund communities," said Anthony. "MiddleLink has a stellar technical team and a very impressive array of products. I'm especially excited about our new CMTA Billing platform which is designed to facilitate billing collections and bring significant cost savings to our customers."
About MiddleLink
MiddleLink's Middle Office software delivers highly effective productivity, profitability and billing solutions to the Broker-Dealer, Hedge Fund, and Prime Brokerage communities. The company's products accurately consolidate multiple back-office information sources, including multiple clearing firms, trade execution platforms, and prime broker relationships, into one financial reporting system. To learn more about our full suite of Middle Office solutions, please visit us at http://www.MiddleLink.com or contact us at 609-751-9552.