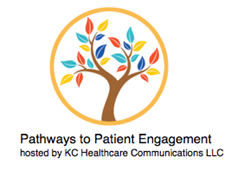 Convenience and easy access to their health information are high priorities both Millennials and Gen X health consumers.
Cambridge, MA (PRWEB) December 06, 2013
InCrowd, the only provider of real time market intelligence for the pharmaceutical industry, today announced the results of research with 330 Gen X and Millennial health consumers from across the United States. The findings suggest commonalities and differences between the two demographics. While the term patient engagement was not commonplace for both groups, the Millennials indicated greater comfort and familiarity with the term than the Gen X health consumers. Both groups placed high value on developing a health partnership with their physician.
"Our goal with the consumer health research was to understand how people under the age of 50 typically engage with their physicians and healthcare providers and what benefits they get from that engagement. We also wanted to understand what they need to be more involved in their care," says Kathleen Poulos, Co-Founder and CMO at InCrowd.
InCrowd research also indicated that both Millennials and Gen X health consumers are interested in online tools and technology to enhance communication and engagement. Convenience and easy access to information were cited by both groups as important needs to be addressed when thinking about patient engagement solutions.
The health consumer research identified several opportunities for both the pharmaceutical and health insurance industries to amplify the voice of the patient as they develop programs and tools that will help drive patient engagement. Learnings from the InCrowd data helps companies empower patients under 50 to take charge of their health.
To learn more about InCrowd, real time market intelligence and the industry opportunities identified in the research, reserve your seat now for the second webinar in the series Pathways to Patient Engagement: Health Consumer Insights on December 10th hosted by KC Healthcare Communications LLC.
We invite you to listen to the first webinar Pathways to Patient Engagement: Insights from the Physician Community and join us on Tuesday January 14, 2014 for the third webinar in the series.
About InCrowd
InCrowd's on-demand platform provides direct and immediate access to Crowds of screened and targeted healthcare professionals. Crowd queries are fast, easy and specialized for the healthcare industry. Micro surveys facilitate fast response rates, while specialized crowdsourcing provides answers within hours, even minutes. InCrowd is the only company offering healthcare focused real time market research. For more information, visit InCrowd, Inc.
About KC Healthcare Communications LLC
KC Healthcare Communications is a strategic marketing and communications firm that engages brands and organizations with patients, consumers, caregivers and health influencers, especially women. For more information about its webinars, Pathways to Patient Engagement, visit KC Health.