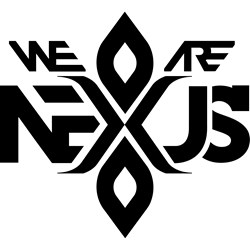 It's certain that Flatdisk's aim to entertain and their passion for Progressive House and Pop music is represented clearly through their remix of "World Around Me."
Chicago, IL (PRWEB) December 06, 2013
As 2013 comes to a close, (We Are) Nexus is gearing up to ring in the new year with a big bang and release of their new single titled "World Around Me." The EP is slated for release at the end of January 2014 and, with its impressive lineup of remixer and DJ collaborations, it will not disappoint fans of their first release, "It Feels So Good." One track fans can look forward to is the Flatdisk remix of "World Around Me", the Italian DJS that remixed the radio single of "It Feels So Good."
Out of the six remixes credited on the "It Feels So Good" EP, (We Are) Nexus chose the big room electro-infused "Flatdisk Electro Mix" as the frontrunner to the EP. This single was (We Are) Nexus' colossal introduction to the dance community and acted as a catalyst that shot Nexus into the EDM spotlight and onto the airwaves of the nation's top dance radio stations. Three months later and "It Feels So Good" (Flatdisk Electro Mix) has been on multiple iTunes Charts, Billboard's Top 50 Dance/Electronic Songs Chart and #3 on Fusion Radio FM's Top Overall 50 Songs. Italian duo Flatdisk are masters of their trade and are ready to deliver a fresh club banging, mind blowing remix of "World Around Me" for Nexus and Flatdisk fans alike.
DJs Axel Ulivi and Leonardo Grillotti formed Flatdisk in 2010 in Viareggio, Italy just outside of Florence and have been making waves in the electronic dance scene since by creating a signature sound that includes catchy hooks, electro-infused melodies and drops that are a surefire way to blow up any dance floor. "Flatdisk's aim is to entertain through their passion for music, especially for Progressive House and Pop," as stated in the biography on the official Flatdisk website. This unstoppable duo has been working endlessly to bring their mixes to life and they have certainly delivered with their remix of "It Feels So Good" along with their own new single entitled Metrometic. Flatdisk is a DJ duo worth watching as they continue to build a strong presence as an emerging EDM act.
Beginning with a pulsating hypnotic lead line along with some great use of percussion, Flatdisk's remix of "World Around Me" starts its build at beat one bar one. Carmen Rainier's haunting and edgy vocals are introduced quickly, which compliment and frame a bed of creative instrumentation. From the moment the track starts, Flatdisk get to work revving up for an insatiable drop, building pressure consistently releasing the energy into an explosive chorus with a trendy yet captivating melody. It's nothing short of hit material at its best. It's certain that Flatdisk's aim to entertain and their passion for Progressive House and Pop music is represented clearly through their remix of "World Around Me."
Flatdisk's remix of "World Around Me" will be released on the (We Are) Nexus "World Around Me" album on January 28th, 2014. Look forward to an original and extended mix of the single as well as some revolutionary, infectious remixes by some of the most talented DJ's and producers today. Until that time go check out (We Are) Nexus Facebook, Twitter, Soundcloud and Beatport and become a part of the movement.