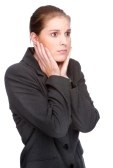 I'm one of the highest producing sales reps and often receive bonuses.
Anchorage, Alaska (PRWEB) December 06, 2013
Lynne Curry, Ph.D., SPHR(CEO of The Growth Company, Inc.) has over 30 years of experience in management consulting and frequently receives questions from clients regarding situations in the workplace. Today, Dr. Curry releases an article directed toward employees potentially unfairly blamed of poor performance.
Dr. Curry received an email from a client, "I work in outside sales as the only single working mother in a predominately male environment. I like the 18 guys I work with and hold my own, dealing with client and co-worker sexist jokes because I have to. I have no desire to leave my job. Four months ago, our sales manager left for a job in another company. Our corporate management promoted one of my peers, "Jim," as the new manager. Jim had no management experience. He had done well as a salesman, though he wasn't as successful as I am. Although Jim wasn't one of my favorite co-workers, I thought he and I had a good relationship. Jim met with me and asked that I keep our discussion confidential and I agreed, not knowing what was coming. He then told me I wasn't meeting my goals and would be replaced if I didn't improve by the end of this month. I was floored. I'm one of the highest producing sales reps and often receive bonuses. I asked Jim what was going on and he listed how he believed I was deficient. I know that in every one of these areas I outperform most of my male peers but I don't know how to prove it. I don't know who I can talk to. The previous sales manager made it clear I outperform most of my peers. I haven't sought help from anyone in upper management or HR for fear it will give Jim the ability to fire me for going over his head. Since this meeting, I've been so shaken that it's hurt my productivity. I can't concentrate on prospecting new customers when I'm afraid I'll be out of work within two weeks. Can I really be run out of my job regardless of my performance?"
Read on to find out how Dr. Curry responds…
CLICK HERE to read the full article.
The Growth Company, Inc. is a Human Resource and Management consulting firm specializing in soft skills training, facilitation and mediations as well as investigations, coaching and manual/policy write ups and re-writes. The Growth Company, Inc. was established in 1978 and is one of the longest lasting consulting firms in Alaska. For further information about The Growth Company or Dr. Lynne Curry click here or go to http://www.thegrowthcompany.com. The Growth Company also has a Workplace Coach Blog, where Dr. Lynne Curry and other HR professionals post about everyday situations that a manager or supervisor may come across. They provide insight and the correct way to approach and handle these situations.