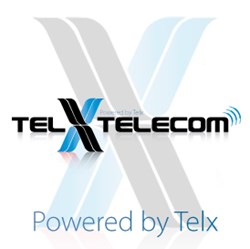 Miami, FL (PRWEB) December 12, 2013
Although fax machines have been around for a long time (modern machines as we know them have been in operation since the 1960s), they have been outmoded by e-mail, which has all the capabilities of fax transmission, but at a lower energy, time, and resource cost. However, before e-mail and internet networking developed to be able to carry large documents and images, much of business-to-business communication was done via fax machines, which would make a digital image of any document and send it via telephone lines, without requiring an internet connection. As a result, many companies, especially larger ones, still have elaborate and widespread networks of fax machines (especially in Japan). This created an opportunity: is there a way to send a fax and have it arrive as an email?
Fortunately, yes. Telx Telecom, a well-known Miami-based internet phone service provider, announced today that they are providing a new and improved way to digitize fax messages: Telx Telecom Fax. With this proprietary machine, Telx, while primarily an IP phone service provider, also allows clients to receive fax messages directly into their email accounts, without additional equipment or phone lines, and save time, energy, and paper. Telx also boasts that the Telx Telecom Fax can receive faxes from anywhere in the world, it can forward or save faxes as PDF files, and clients can choose from Miami, Fort Lauderdale, or West Palm Beach phone numbers.
Fax technology was once invaluable to businesses, especially those who had to communicate internationally. Digital fax came into usage in the late 1960s and early 1970s, and was especially useful for companies that dealt with images, like art, graphs, or charts. This gave rise to a wider distribution and use of things we take for granted today, like spreadsheets. Yet with the internet, fax machines were quickly rendered obsolete. Not only e-mail, but video and image hosting services made the transmission of these media largely unnecessary, and now, data-sharing services like DropBox have rendered fax almost completely inert.
Fax does, however, continue to be used all over the world, including in places like China and India, where high-speed internet is not nearly as widespread or concentrated as it is in North America and Europe. Luckily, Telx Telecom's Fax machines and networking solutions can unify the modern with the past.
About: Telx Telecom are Miami VoIP service providers, with a rich and flexible feature sets designed to address the evolving needs of their business customers. It is a voice over IP phone service network that delivers significant advantages such as Increased Productivity, dramatically improved economics, geographic flexibility, real-time disaster backup/recovery, and reduced technology risk. Telx Telecom utilizes its proprietary, best-in-class network infrastructure to deliver a complete array of data, voice and managed services to small and mid-sized businesses across the country. Telx Telecom is the answer for 1,000 businesses all over the U.S. and it continues to grow.
TelX Telecom also provides business internet phone service networks and additional hosted VOIP hosted PBX services/solutions. For more information, call toll free:1(866)969.8359, Local: (305).615.1066 or visit their website, http://www.telxtelecom.com/.