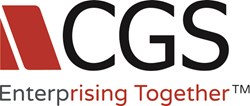 New York, NY (PRWEB) December 06, 2013
CGS, a leading global provider of technology solutions and services, announced today they will be sponsoring Retail TouchPoints' omnichannel customer webinar on Monday, December 9th at 2:00 pm ET. The webcast, "Customer Experience Transformation: 5 Research Findings and 12 Action Items," will focus on how retailers can consolidate business processes across business units to ensure the same information is being shared across all channels.
Ernan Roman, President of Ernan Roman Direct Marketing, will share findings from the extensive Voice of Customer (VoC) Relationship Research conducted by his team. Based on the research, he will also reveal five key VoC findings that will enable retailers to improve customer engagement and personalization of offers and experiences as well as how individual preferences can drive personalization.
Rick Ludolph, Founder and President of Productive Solutions LLC, will also provide valuable insight for omnichannel retailers on how software and IT solutions can help deliver a more dynamic and complete and customer experience.
"With the steady rise of omnichannel retail, it's critical that retailers have the latest tools and insight when it comes to improving the customer experience," said Paul Magel, President of Applications Solutions at CGS. "At CGS we pride ourselves on helping retailers overcome today's challenges by leveraging the latest technology and this webinar will give retailers guidance on how to enhance customer engagement and transform the overall customer experience."
With nearly 30 years of experience in the fashion and apparel industry, CGS provides end-to-end technology solutions to hundreds of today's leading fashion retailers and wholesalers. Among the solutions and services CGS provides are Microsoft Dynamics AX for Retail, the BlueCherry Enterprise Suite including Product Lifecycle Management (PLM), B2B e-commerce, Multichannel Merchandise and Demand Planning, AX iOS Point of Sale, Hosted and Managed Services, and Contact Center & Technical Help Desk.
To register for the webinar or to learn more, please visit http://www.retailtouchpoints.com/special-connected-consumer-series-2013/agenda/cust-exp-transformation.
About CGS
For almost 30 years, CGS has enabled global enterprises, regional companies and government agencies to drive breakthrough performance through technology and services. Headquartered in New York City, CGS employs more than 5,000 professionals across North America, Latin America, Europe and Asia. With global delivery capabilities, expertise across leading platforms and deep experience in multiple industries, CGS has become the IT partner of choice for thousands of organizations worldwide. CGS delivers a wide array of proprietary and third-party business applications, technology, business services and business process outsourcing solutions, including customer care, technical support and corporate learning and training. For more information please visit http://www.cgsinc.com and follow us on Twitter at http://www.twitter.com/cgsinc as well as Facebook at http://www.facebook.com/ComputerGeneratedSolutionsInc.