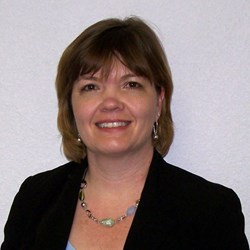 ACEware Systems team is customer-centric; They believe in continuing education (CE) and in supporting university and community education providers. together we will continue to build the ACEware brand and increase the level of service offered.
Manhattan, KS (PRWEB) December 10, 2013
ACEware Systems has hired Sharon Brookshire as its new Vice President of Operations.
Brookshire will help oversee daily operations, strategic outlook and planning as ACEware continues growing through new customer acquisition and product releases.
Prior to joining ACEware Systems, Brookshire served 18 years with Kansas State University in the Division of Continuing Education (DCE). During her tenure with DCE she supported the continuing education of thousands of professionals in her role of program coordinator for state, national and international conferences held across the nation. She assumed administrative responsibilities in 2001 and was appointed as director of the conferences and noncredit unit within DCE in 2009. She received the President's Award of Excellence in 2012 for Team Building/Group Activity/Service to the University and has received additional meritorious service awards.
Brookshire holds a B.S. degree in Elementary Education from Fort Hays State University and a M.S. degree in Education from Kansas State University; she is a 2008 graduate of Leadership Manhattan.
She joins a growing group of dedicated CE professionals at ACEware Systems working to provide great software and support to other CE professionals across the country.
ACEware Systems creates exceptional non-credit student registration software for continuing and community education programs. Celebrating 25 years in the business, ACEware software can be used by a wide variety of programs and can scale from the smallest to the largest enterprise. For more information on ACEware's various software options, visit our website at http://www.aceware.com.