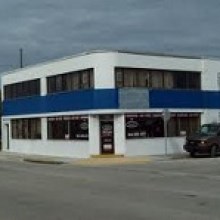 "We want our customers to feel special round the year."
Fort Lauderdale, FL (PRWEB) December 13, 2013
Greenbee Parking, a rising airport/seaport parking service, has just announced a series of new discount deals which promise to offer amazing savings options. Travelers using the Port Everglades Seaport (PTE) can now expect to save anything between 30-75% on their parking expenses without having to use the traditional Port Everglades Seaport parking coupons. The young company has already made waves with their innovative offers which promise travelers easy booking options, secure parking, and mega savings every time they book. What makes them even more popular is that they have something for everyone. Of course there are great options for long term customers, but those booking for a shorter duration can also expect to pay way less with Greenbee. All of these benefits can be availed without having to look around for coupons or any other special deals.
"We want our customers to feel special round the year," said Christine Cooper – Marketing Coordinator, Greenbee Parking. "That is why with us they don't have to wait for a special season, event or look for Port Everglades Seaport parking coupons to get great deals. With our multifarious and innovative options, they can save big time, every time ."
Port Everglades Seaport Parking Information
Port Everglades Seaport is one of the most important ports of the United States. Located in South Florida, it is the preferred choice for all cruise liners and therefore the top choice for tourists. It is known as one of the most diverse seaports and ranks as one of the top three cruise ports in the world. This busy seaport is also a major containerized cargo port as well the chief seaport for petroleum products for South Florida. The combination of trade and cruises make Port Everglades an economic powerhouse and a major business hub, with revenue figures going up to $26 billion and impacting 201,000 Florida jobs. This in turn leads to heavy business and an increase in and around the airport which means constant upgrades for the facilities here.
Private players like Greenbee Parking have stepped in at an opportune time to aid the authorities in this endeavor. Their affordable and innovative offers have allowed people to save more on their parking expenses and have also negated the need for Port Everglades Seaport parking coupons.
The Greenbee Airport Parking Solution
Greenbeeparking.com is the connection between consumers and parking vacancies in close proximity to major airports and seaports. The parking spaces are very affordable because the company has negotiated discounted rates with major hotel chains for the parking spaces that are not currently occupied. Here's how it works.
Greenbee Parking puts the available inventory of parking spaces on their website to be reserved by business and leisure travelers looking for cheap airport parking. This alternative method for finding parking equates to significant savings for the traveler. You can learn more about their offers from (http://www.youtube.com/watch?v=WWLybHNYjYQ) or via the web at (http://www.greenbeeparking.com).
About Greenbee Parking
Greenbee Parking is the nation's most innovative long term parking company, with a new way of making long term parking affordable. The company is rapidly adding new airports to its network.