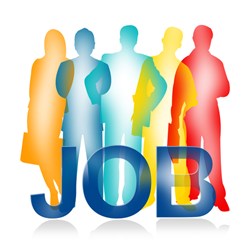 Charleston, SC (PRWEB) December 09, 2013
Join MAU on Tuesday, December 17 to interview for open positions at Robert Bosch, LLC in Charleston, SC. Interviews will take place from 9AM-12PM at SC Works- 1930 Hanahan Rd., Suite 200, North Charleston, SC 29406.
Applicants must bring a resume and submit to background check and drug screen.
MAU is hiring for the following positions at Robert Bosch, LLC:
Contract Manufacturing Mechanics:
Minimum of 3-4 years of experience maintaining mechanical systems
Strong Hydraulic/Pneumatic, troubleshooting and repairing experience
Must be able to read parts and machine blue prints
Performs all mechanical maintenance functions, including repairs, PMs, modifications, etc.
Manufacturing Electricians:
Minimum 3-4 years of experience in maintaining control systems and electrical/electronic repair.
Understand and utilize prints, schematics, and documentation for troubleshooting issues.
Must have a working knowledge of electro-hydraulic and electro-pneumatic systems.
Robert Bosch, LLC/MAU Job Fair: Tuesday, December 17
9AM to 12PM
SC Works
1930 Hanahan Rd., Suite 200
North Charleston, SC 29406.
ROBERT BOSCH, LLC is an equal opportunity employer.
MAU is a family-owned, certified minority business enterprise. We have extensive industry knowledge on top of the ability to analyze, design and implement solutions that match the needs of clients. We have developed a wide range of services, including; temporary staffing, professional recruiting, outsourcing, outplacement, managed services, personnel testing and assessments, and loss control focus and safety approach.