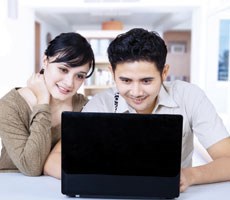 Taking a step back and looking at the reality of what you're missing can be the difference between success and failure.
Fort Lauderdale, FL (PRWEB) December 09, 2013
The digital landscape is filled with the latest and greatest ways to market small business. Every week, another powerhouse launches another new tool designed to give small business owners an opportunity to sell more products or services to their demographic. Although many seem exciting, recent studies show that utilizing what is already known and implementing it more consistently can be a better solution than just jumping on the "what's new" bandwagon.
When considering what marketing avenues to pursue, video marketing seems to always top the list of "very important but never got around to it." Taking a step back and looking at the reality of what is missing can be the difference between success and failure.
YouTube alone has users watching over 4 billion videos a day. For many, this statistic alone is enough to jump in with both feet, but anyone who has used this medium for more than just entertainment can tell you – it is not as simple as you think. Making a video and putting it on the web could be the key to taking your business to the next level, but there are some options that can make this process easier.
Mike Safrin, the Founder of ClueVideo.com, an online video marketing service, helps many small businesses use video as a successful tool in their marketing arsenal, offered his insights on the state of web-based videos.
"Most people hear statistics like 4 billion views a day and jump right in and make their first video only to upload it and find that no one watches it. There are over 100 hours of video uploaded each hour to YouTube. It is the second largest search engine on the web and it can be a very, very big place to put a video with hopes that someone will find it. Video marketing is like any other marketing, if no one ever sees it, it does absolutely no good," he said.
There is no doubt that consumers are obsessed with videos. They have been proven to dramatically increase time on a website, increase conversions and help potential consumers remember individual companies and brands. For many marketers, none of this is new news to them, but a recent shift to use companies like Clue Video is in the works.
"There is a pendulum swinging in the internet world. For the past 10 years, we have seen the biggest search engines grow even bigger, with the rest just quietly fading into the background. Recently, consumers are making a shift back to smaller more niche specific tools that are helping them find what they want without having to wade through piles of useless, irrelevant results. The Googles and YouTubes will not go away in the future, but consumers will realize that if they want to know about local area services, these mega sites won't give them the clean and clear results that sites like ours gives them," Safrin continued.
This may seem like a David and Goliath claim, but Clue Video is not the only company that has noticed this trend. Industry giants like Apple, Samsung and Microsoft are putting efforts into the development and delivery of more niched results that people are looking for and are changing how their products deliver this information. From search-specific products to actual hardware development, these companies are banking on the fact that more people want more specific and timely data instead of the data overload that huge search engines provide.
When this trend is combined with the ravenous appetite that consumers have for video, it is no surprise that companies like Clue Video are experiencing such huge successes and rapid acceptance in the markets they serve.
"We deliver a very simple and important service. It is that simplicity that makes it so exciting to both our advertisers and to consumers. We have created a marketplace where consumers don't have to swim through an ocean of unnecessary results in order to find that one result they need. We have made it perfectly simple and the market is responding," Mike Safrin shared.
The simplicity that Safrin described is immediately evident when you see their video format and their website. They have targeted local markets, and have created a standardized video format that is as easy to watch as it is helpful. These videos offer viewers a quick introduction to the company along with a brief overview of their services. This paired with directory-styled results gives consumers a very personal and efficient way to get exactly what they need.
In comparison to many of the competitors in the market, the interface and format of Clue Video may seem almost overly simple until a search is performed. The results are exactly what is being searched for on the first try. Because the format of the videos are consistent from one company to another you do not find yourself in a position of choosing based on the production value of the video, but rather on the service itself.
"We have worked hard to make things easy and to level the playing field for small businesses. We are not the flashiest, we do not have the richest user interface. What we have is simple to use, and provides videos that people can use to find exactly what they want. We have worked hard to keep it simple and to ensure that we can bring buyers and sellers together," Safrin explained, when asked about his company's simple approach.
As we move further and further into the digital age, there are moments when we have to take a step back and see if we have progressed and developed into something better, or whether we are just jumping the bandwagon in hopes of success. This is one of those moments. And if the success of companies, like Clue Video are of any indication, the answer is clear.
About Clue Video. ClueVideo.com is an innovative and cost effective advertising tool which allows your business to tap into the most research-proven, customer converting advertising medium: video ads. We fill the gap between generic online search and personal referral, by placing your business in front of your customers 24/7 with a personal digital introduction. Unlike traditional advertising, Clue Video Business Directory takes a "find a local business and meet the people behind it" approach, allowing advertisers to build trust and a personal connection with consumers, using the power of video. Advertisers simply place their Video Ads into the categories that best fit their products & services while consumers shop the Clue Video Business Directory by viewing the various video messages and presentations. For general inquiries about clue video, contact: 954 837 6300 For media inquiries, contact: info(at)cluevideo(dot)com.