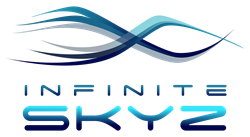 We wanted to create a fun uplifting character that children could relate to, understand the character's purpose, and would truly fit into traditional Christmas lore.
Houston, Texas (PRWEB) December 06, 2013
Infinite Skyz announces the launch of Santa's Postman, a new, family friendly mobile app for the holiday season. Santa's Postman is a Christmas story, wherein children can write and send a letter to Santa, track Santa on Christmas Eve, and play snowball fights with naughty elves. Children are immediately captivated by the original Christmas tale of Kuri, a little elf trying to deliver your Christmas letter to Santa.
Throughout the story, Kuri faces the mischievous elves from the Naughty Elf Division looking to stop him from delivering the letter. In this interactive app, children must stop these elves and help Kuri get to the North Pole. With the ability to control objects in the scenes, children are immersed in a world that mirrors their own. This virtual world changes from day to night based on the actual sunrise/sunset times of the child's location. Even at night, children can see the current phase of the moon represented in the app.
"Santa's Postman came from the notion that Christmas has lost some of its magic in recent years. To bring some of that magic back, we wanted to create a fun uplifting character that children could relate to, understand the character's purpose, and would truly fit into traditional Christmas lore," said Infinite Skyz President, Bruce Paggeot. "Christmas should be magical, and with Kuri, it can be for all children."
Produced by a high-tech, mobile software development company, the app features a number of exciting and entertaining attributes.

Languages - Written in 8 languages, English, Spanish, German, French, Traditional Chinese, Simplified Chinese, Italian, and Portuguese.
Narration – Children can listen as the story is narrated aloud or read the story themselves.
Bookmark – Like any story, bookmark a page, and finish at a later time.
Santa's Postman - Personalize a letter to Santa and have it delivered to the North Pole.
Email the Letter - Children can email their Santa letter to their parents, grandparents, aunts, uncles, etc.
Snowball Fights - Players must be quick in this snowball fight to send elves from the Naughty Elf Division back to the coal mine to help other children get their letters delivered to Santa. The game is even equipped with a radar to help locate the elves as they hide during the snowball fights. There are 20 levels to play.
Holiday Tunes – Switch out the records, and enjoy 5 holiday classics.
Santa Tracker – With a countdown to Christmas, children can track Santa as he makes his way on Christmas Eve.
Santa's Postman is available to download for $2.99 from the App Store. This is the second app in a series of entertaining, original apps released by Infinite Skyz. In May 2012, the company released Colorful Skyz, a drawing app for artists of all ages.
To download the app, please visit https://itunes.apple.com/us/app/santas-postman/id757409115.
About Infinite Skyz
Infinite Skyz, LLC was established in 2010 by a team of experienced entrepreneurs and high tech executives in Houston, Texas. The company develops mobile software having a rich user interface. Developing custom mobile software applications for all mobile devices, Infinite Skyz, LLC's mobility solutions deliver intelligence, excellence, and speed to yield an improved bottom line for businesses everywhere.