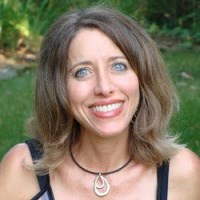 Take a look at the exchange but don't be forced into purchasing. ~ Ken Bowery
Richmond, MI (PRWEB) December 05, 2013
The changes to the national health system are going to affect people across the country as the industry undergoes its biggest reforms in over 50 years. With so many changes taking place over the next few months, Carol Newman believes that patience is something that will be needed by everyone as she discusses the changes in the latest edition of the BioGirl Health Show.
In the latest edition of the BioGirl Health Show, Carol will be joined by healthcare insurance expert Ken Bowery as they explore what some of the changes will mean when they come into effect. Ken has worked in the healthcare industry for over 22 years and is a major shareholder in the Integrated Insurance Agency.
The US government has been keen to push through the healthcare reforms for much of the past couple of years but its only now when people can start to see what will change with sites being set up on the Internet to display the changes and for patients to sign up with Obamacare.
With patrons only being given until December 31 to sign up by seeing the changes, many people are rushing to find a premium that suits their needs and this may lead them to getting an insurance policy that is wrong for their needs. During the episode, Carol and Ken discuss the different levels of policies that are available under the new policies and what effect they will have on common injuries and emergency situations.
"Be patient with the exchange coming up," explains Ken Bowery. "Take a look at the exchange but don't be forced into purchasing."
The new found changes to the healthcare reforms are something that everyone needs to understand so staying patient will help unsure members of the public learn about what will change as more information comes to light. To listen to this episode of the BioGirl Health show, it can be found on Spreaker radio here:
http://www.spreaker.com/user/biogirl/step_right_up_and_get_your_health_care
About the BioGirl Health Show
The BioGirl Health Show is a regular podcast led by healthy living advocate Carol Newman which airs most Fridays at 1pm on Spreaker Radio. The show features advice and tips that listeners can follow everyday to ensure that they stay fit and healthy all year round. To find out more information about the show, visit http://www.biogirlhealth.com.
Contact Information
Company: BioGirl Health Show
Contact Name: Carol Newman
Email: carol(at)biogirlhealth(dot)com
Phone: 586-859-8356
Twitter Handle: @biogirlhealth
Facebook URL: https://www.facebook.com/biogirlhealthshow
Google+ URL: https://plus.google.com/+Biogirlhealth/posts