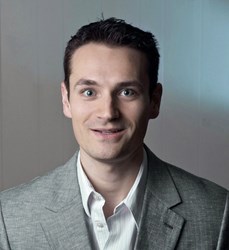 (PRWEB) December 06, 2013
What do you do when you're about to make a big purchase? In addition to speaking to trusted friends and family, a majority of consumers trust another source: internet reviews.
In fact, internet reviews are trusted by 70% of consumers; more than all types of advertising, including websites, radio, TV, newspaper and magazines.
On Tuesday, December 17 at 2 p.m. ET, join RetirementHomes.com as they host Kevin Williams, president of SeniorMarketing.com, who will share with participants strategies for how they can use online reviews to connect with prospects, and convert these leads into move-ins.
In this webinar, participants will learn:

How to get a top free listing on the search engines filled with positive reviews.
5 unique ways to build positive reviews for your community.
How to handle negative reviews in a way that actually strengthens your community's image.
The legalities surround reviews. Hear about the $350,000 in fines companies have had to pay recently.
Easy ways to monitor your online reputation with free tools.
There is no cost to participate.
To register, visit: http://www.retirementhomes.com/homes/webinar_registration.html.
Webinar Host: Robert Walker, RetirementHomes.com
Webinar Guest: Kevin Williams, SeniorMarketing.com