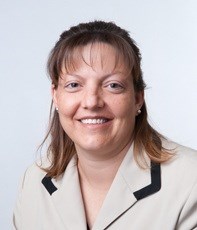 Congratulations to Lori on her promotion, and we look forward to her continued success at Statêra! - Carl Fitch, CEO, Statêra
Englewood, CO (PRWEB) December 06, 2013
Statêra, "We Make Cloud and IT Services Easy™," announces the promotion of Lori Sanders, from Principal Consultant to Vice President. In her three years with the firm, Lori has been instrumental in the delivery of large complex solutions for enterprise clients. These complex solutions have allowed our clients to improve customer experience and drive efficiencies within their organizations. Lori played a key role in recent large project wins and continues to help further our knowledge base.
"I have thoroughly enjoyed achieving success for clients with the Statêra team. I look forward to continuing to work with the strong team at Statera," remarked Lori Sanders, Vice President, CRM solutions, Statêra.
"Congratulations to Lori on her promotion, and we look forward to her continued success at Statêra!" added Carl Fitch, CEO, Statêra.
About Statêra
Statêra is a leading IT services provider that helps companies to optimize performance by mapping strategic goals and objectives to IT initiatives. With over a decade of experience, Statêra leverages best practices and uses today's top technology solutions to provide powerful insight into your enterprise, solve your mission-critical problems, drive return on investment and transform your business. We are experts in moving our clients to the Cloud, CRM, web and mobile platforms, and collaboration software, as well as custom software applications development. Our IT services, IT project management, strategy consulting and managed cloud services brokerage balance people, process and technology to get your technology needs met on time and on budget. Headquartered outside of Denver, Colorado, Statêra has local offices in Dallas, Texas; Phoenix, Arizona; Salt Lake City, Utah; and Seattle, Washington, near and off shore delivery centers, and clients worldwide. Call us at 1.866.697.0266 or visit http://www.Statera.com.