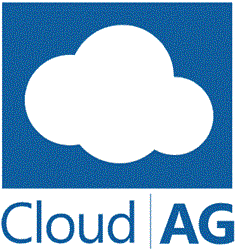 Working with Cloud|AG to move our email platform to Office 365 was a great experience. I would highly recommend Cloud|AG and Office 365 to everybody
Norcross, GA (PRWEB) December 06, 2013
Tuxedo Mosquito Control's focus on delivering a superior customer experience results in selecting Cloud|AG and Office 365 for its communication and collaboration platform. As one of the leading mosquito misting and mosquito control companies in the Atlanta area, Tuxedo Mosquito Control is a family-operated business that understands the need to communicate effectively with its customers and employees.
"Tuxedo Mosquito Control is a great example of family-operated business that leverages technology to help improve internal operations and customer service. Microsoft has created a solution in Office 365 that is attractive to companies of all sizes and industries," says David Huseonica, President at Cloud|AG.
Office 365 is a cloud-based service hosted by Microsoft that brings together familiar Microsoft Office desktop applications with business- class email, shared calendars, instant messaging (IM), video conferencing, and file sharing. With Office 365, customers receive secure, enterprise-grade tools for a predictable monthly cost and no upfront infrastructure investments.
"Working with Cloud|AG to move our email platform to Office 365 was a great experience. I would highly recommend Cloud|AG and Office 365 to everybody," says David Maddox, President of Tuxedo Mosquito Control.
About Cloud|AG
Cloud|AG, a Microsoft Cloud Champion partner, assists companies of all sizes realize the power and flexibility of Microsoft's cloud-based collaboration and business applications. For additional information or to begin a free trial, contact Cloud|AG at info@cloudag.com, (855) 256-8324, or visit http://www.cloudag.com. Office 365 is a registered trademarks of Microsoft Corporation.
About Tuxedo Mosquito Control
Tuxedo Mosquito Control has been helping families since 2003 in both Atlanta & Charleston, SC areas get the real enjoyment of being outside. Tuxedo Mosquito Control, Sells, Installs and services automated mosquito misting system, plus offers one time or monthly spray service to both residential & commercial customers. For more information or a Free yard evaluation contact Tuxedo Mosquito Control (678)498-4052 or our web site http://www.TuxedoMosquitoControl.com