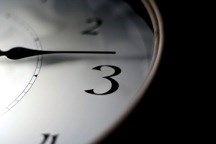 Happy Holidays from Psychics Foretell
Philadelphia, PA (PRWEB) December 06, 2013
Normally open 24 hours a day, PsychicsForetell.com is going into their Holiday Hours of operation. The staff has been hard at work to make sure that clients will still be able to speak to their favorite psychic advisors by working out new schedules with the companies advisors.
One of the company's reps explained "There are some highly rated psychics who work the overnight shift, but we worked out schedules with them to have them more available during the late afternoon into the evening hours while we are operating under our Holiday Hours."
Lines will be open for business between the hours of 8am and 1am Eastern Standard time everyday. Customers can check the company's website to see a list of psychic availability and any other updates will also be available on the website as well as the company's social media pages.