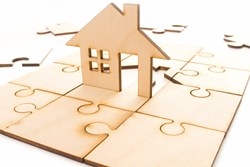 All they have to do is agree on flexible payment terms, so the buyer can move in to their own house the next day.
(PRWEB) December 08, 2013
"The low number of first home buyers applying for new home loans is one of the main reasons why young people are not feeling the benefits of the property boom right now," revealed Rick Otton, an innovator on how Aussies buy and sell their houses.
Despite an 8 percent increase in home loan values to $436,000, Australia Finance Group revealed that only 10.3 percent of the loans they processed last November belonged to first home buyers, (the Australian Property Investor reported on 5 December 2013).
On a state by state analysis, first home buyer applicants in New South Wales accounted only for 2.8 percent, while in Queensland they were 6 percent.
"Inability to save for a deposit is the main reason why a lot of first home buyers are putting their applications for new home loans on the backburner. Young people just don't have that kind of money lying around, they have to save up before they can get in," according to Mr. Otton.
"It is harder to save in capital cities, like Sydney and Melbourne, because of the high cost of living in those areas. Rental rates, utilities, and other expenses just keep on going up so less of a perspective home buyer's pay cheque goes toward saving for their deposit every month," he added.
Mr. Otton asks first home buyers to try creative strategies in buying and selling houses as a solution to their home ownership woes.
"Young people, who are struggling to buy a house using the traditional process, can benefit from these strategies since it allows anyone to buy homes for sale without saving for a long time for cash deposit or even applying for new home loans with the bank," he said during an interview for his Power Property Profits Pack.
"The good thing about these strategies is that the buyer doesn't have to negotiate with the seller to drop the price of the homes for sale just to get in it. All they have to do is agree on flexible payment terms, so the buyer can move in to their own house the next day," Mr. Otton explained.
Just visit http://www.creativerealestate.com.au/freepack/ to get more information about Rick Otton and his creative real estate strategies.
About Rick Otton
Australian property investment specialist, Rick Otton, has been developing, sharing and teaching his innovative real estate strategies for 23 years. As the founder and CEO of We Buy Houses, which operates in the US, UK, Australia and New Zealand he is known for introducing cutting-edge techniques that have enabled previously disenfranchised people to get out of the rental cycle and into their own homes.
His innovative low-risk, high-reward approach to Australian real estate investing has been featured in a variety of television programs and magazines, including Today Tonight, Hot Property and Australian Property Investor. His real estate book, published in 2012, ''How To Buy A House For A Dollar', voted by Money Magazine and Dymocks Book stores as one of the Top 10 Most Popular Finance Titles for 2013.
As well as conducting free seminars, workshops and conferences in the UK and Australia, Mr Otton releases a weekly podcast on iTunes, Creative Real Estate. In these he shares examples of real transactions, and you can listen to his students share their own experiences using his strategies.
Go to CreativeRealEstate.com.au to listen to Rick's free podcasts.