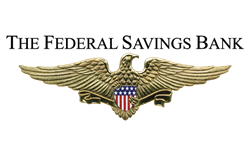 5/1 ARM rates have declined, remain -16.8% below their July 2013 highs.
Chicago, IL (PRWEB) December 06, 2013
As home values and interest rates are climbing, The Federal Savings Bank has been encouraging its investor mortgage applicants to use an adjustable rate mortgage.
According to median homes sale prices are up 12.8% year-over-year. Meanwhile the national average for a 5/1 ARM has increased just 13.46% from December 2012 to December 2013. This is impressive when compared to the rise in 15-year and 30-year fixed loans which have seen their national average rates rise 20% and 28% over the same period. In addition, unlike 15-year and 30 year fixed rate mortgages, which are floating their rates very close to annual highs, 5/1 ARM rates have declined, remain -16.8% below their July 2013 highs.
"The lure of an ARM is growing among investors these days as both home prices and interest rates are climbing" says Nick, a banker at The Federal Savings Bank. He continues "A 5/1 ARM should be seriously considered among investors who have the funds to pay off a loan early."
When applying for a mortgage, there are a ton of choices out there for borrowers. From FHA mortgages to jumbo loans, a borrower can apply for a different type of home loan depending on their financial needs and situation. As the housing market recovers from the recession, mortgages and interest rates are affecting how borrowers will become homeowners. Adjustable rate mortgages have seen an increase in utilization as interest rates for fixed mortgages have jumped up over 1 percent in the last year.
What is an adjustable rate mortgage?
An ARM is a home loan that starts off with a low introductory interest rate. After a certain period of time, the interest rate will begin to fluctuate with market conditions. In a time when interest rates are changing frequently, adjustable mortgages carry interest that is usually much lower than fixed rates. After the introductory period is over, the interest rate is likely to rise.
ARM advantages
For homeowners who want to keep their assets liquid, an ARM can be great option during the early terms of a home loan. Offering lower payments and interest for a certain period of time, an ARM allows borrowers to spend less each month on a mortgage payment. This can help homeowners save more and invest more money. Another advantage is that ARMs allow borrowers to purchase more expensive homes. First-time home buyers typically seek the most bang for their buck.
Homeowners who wish to stay in their new home for several years may find that their interest rate will increase after the initial introductory period is over, making their mortgage more costly. However, those who only plan to stay in their home for a few years can save money by going with an ARM.
ARM risks
Some blame the housing crisis on adjustable interest rates, and many homeowners couldn't refinance their loans after their homes lost equity during the recession. There is a risk that a borrower will have to pay more on their mortgage when interest rates adjust.
However, some lenders now offer hybrid ARMs that are a mix between adjustable- and fixed-rate mortgages. Some of these mortgages may offer low-interest introductory periods between five and ten years before rates would increase. For example, a 5/1 ARM is a home loan that offers a fixed introductory rate for the first 5 years. Subsequently, the mortgage rate change annual every year thereafter due to market conditions. For borrowers who are nervous about applying for an ARM, this might be a better option.
Contact the Federal Savings Bank, a veteran owned bank, to find out more about first-time home buyer programs and mortgage options.