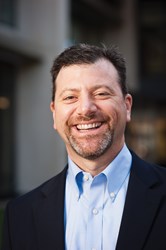 Security awareness and training is key part of winning the battle against email-based threats like phishing and malicious spam
Pittsburgh, PA. December 11, 2013 (PRWeb) (PRWEB) December 07, 2013
Malcovery®Security, the leader in delivering actionable intelligence that can be applied to neutralize email-based threats such as phishing, spam and malware, today announced that it has partnered with Concise Courses, a leader in delivering information security training, to deliver a free 60 minute continuing education class, entitled 'How To Catch a Phish: User Awareness and Training', designed specifically for CIO's, CTO's, CISO's and senior executives who work within the Financial Services, Healthcare, E-commerce and Government Agencies and are responsible for protecting their customers from phishing and malicious spam attacks.
After taking this 60 minute continuing education course, those that take the course will have:

An overview of current facts and figures that prove multiple layers of cyber-crime defense and prevention (web filters, web gateway blacklists, take down vendors etc) and end user education and training aren't working.
Actual case studies demonstrating how easy it is to set up a phishing attack and how basic, but yet effective phishers strategies are to capture their victims information.
A simple strategy you can immediately use to avert the remediation costs and long term loss of brand loyalty/ reputation caused by phishing attacks.
"Security awareness and training is key part of winning the battle against email-based threats like phishing and malicious spam" said Greg Coticchia, President and CEO of Malcovery Security. "We are excited to bring this free course to security executives so they can aware of the latest issues and what actions they can take"
The free course can be found at http://www.concise-courses.com/learn/phishing/
Malcovery was launched in early 2013 as a result of an exclusive, worldwide license from the University of Alabama at Birmingham (UAB), and based on research in cyber forensics conducted at the Center for Information Assurance and Joint Forensics Research (CIA|JFR) at UAB, Malcovery has quickly gained commercial success with enterprise customers such as eBay, Facebook, IBM, Citi, LinkedIn, Assurant, Four Rivers Software and Visa.
Malcovery recently published both a white paper and Infographic entitled, "Closing the Window on Losses to Phishing" about its unique anti-phishing approach; they can be downloaded at http://info.malcovery.com/phishing-intelligence-process--malcovery-security
About Malcovery® Security
Malcovery Security is the leading provider of actionable cyber security intelligence and forensic analysis about email-based threats (phishing, spam and malware), delivered through software and services, that identifies, prioritizes and targets cybercriminal activities and provides effective countermeasures.
The company's patented and patent-pending technology provides the ability to identify the root sources of cybercrime attacks (servers, perpetrators, locations, etc.), delivering rich actionable intelligence information about cross-brand attacks and targeted attacks, as well as advanced notification of emerging email-based threats.
Unlike services that serve only as a reactive response to these attacks today—services that simply address the symptoms but cannot provide the intelligence to actually stop the cybercriminal and their activities—Malcovery Security's solutions provide the unique intelligence required to respond effectively to attacks on customers' brands, to disrupt email-based threats on an organization.
Malcovery Security has offices in Pittsburgh, PA and Birmingham, AL. For more information, please visit http://www.malcovery.com or connect with Malcovery on Facebook (facebook.com/malcovery), Twitter (@malcovery), and LinkedIn (http://www.linkedin.com/company/malcovery-security).
Editor's Note: Malcovery® is a registered trademark. 'Identify the Source. Stop the Threat' TM is a trademark of Malcovery Security, LLC. All other trademarks mentioned herein are the protected properties of their respective owners.