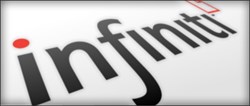 Infiniti 8.4 is optimized for cloud and mobile. We've focused on new features that support these platforms, as well as faster processing times and an improved user experience.
New York, NY (PRWEB) December 07, 2013
Intelledox, an industry leader in customer-centric business process automation software, today released Infiniti version 8.4 for cloud and mobile.
Infiniti is Intelledox's flagship software solution. With over one million users worldwide, it is a leading customer communications platform that assists organizations to engage with customers, streamline business processes, mitigate risk and capture data more effectively. Now it's more accessible, flexible and versatile than ever before.
Intelledox CEO Phillip Williamson said the company had listened to its wide range of global government and corporate clients in order to bring unique new features to the market.
"Intelledox is at the forefront of smart web form design, and our efforts have always been around simplifying complex processes and making data readily available," he said.
"Infiniti 8.4 is optimized for cloud and mobile. We've focused on new features that support these platforms, as well as faster processing times and an improved user experience."
Mr Williamson said the release will benefit both new and existing Intelledox clients, particularly those in finance and insurance, who must comply with strict regulatory demands to deliver consistent, relevant and accurate client correspondence.
Infiniti seamlessly integrates with an organization's existing technology investments, including Microsoft CRM, Microsoft SharePoint, HP TRIM and Compuware Changepoint. It uses the native power of Microsoft Office while leveraging a sophisticated rules engine and powerful reporting features to produce compliant, data-driven documents and improve customer experiences.
Unlike other business process automation software that can only produce outputs in one type of file or format, Infiniti generates documents in formats such as Microsoft Word documents, PDFs, PowerPoint presentations and XML files. These files can then be routed to a print queue, email, an email gateway for mass printing or electronic fulfilment, or repository storage such as CRM.
Infiniti 8.4 highlights:
Multi-tenant user support: Multi-tenant organizations can now be hosted in a single Infiniti environment. Each tenant has its own Infiniti work space without the need to invest in additional infrastructure and services. This structure supports Intelledox's release of a fully-hosted SaaS version of Infiniti for small to medium enterprises.
Ink question type: For the first time, users can draw answers using a pencil tool. This question type supports Intelledox's move into mobile platforms with a release of a Windows 8 application and soon-to-be-released native iPad application.
Enhanced audit trails: Audit trails can now be maintained on user activities in areas including projects, folder, users and workflows, ensuring process compliance and document integrity.
Editable conditions: This feature allows specified Infiniti users to view but not edit information. For example, editable conditions may be set on financial advice forms to ensure that only the client and advisor can change or edit information.
To find out more about why Infiniti 8.4 is at the leading edge of customer communications, download Intelledox's latest white paper, The new customer communications paradigm.
Intelledox helps organizations to nurture and control business processes through document automation, smart web forms, CRM/line of business integration and data transformation. Its award-winning products allow businesses to produce smarter, targeted customer communications while easing the burden of paperwork and red tape. Headquartered in Australia, Intelledox has offices in Singapore, New York, London and Toronto.
Infiniti is a leading business process improvement software platform that delivers significant value to enterprises and governments worldwide. By leveraging existing investments in document management and information assets, Infiniti assists organizations to boost customer engagement, drive down operational costs, deliver increased efficiency, reduce compliance risk and improve end user experience.