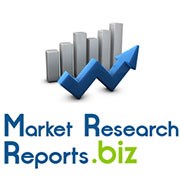 Albany, NY (PRWEB) December 07, 2013
Global Digital Economy - E-Health, E-Government and E-Education Essential to the Future
Technology developments now shape the future for health, education and government
BuddeComm has been predicting for at least the last 20 years that major changes in technology will have massive social and economic implications. Unlike previous 'revolutions' that changed the world, this 'digital revolution' is unfolding within a short timeframe of 20-30 years. Compare this to the industrial revolution which developed over a few hundred years and the agricultural revolution that took a few thousand years - and it becomes easy to see how quickly we must adapt and accept this fast changing landscape.
To check out the complete table of contents, visit: http://www.marketresearchreports.biz/analysis-details/global-digital-economy-e-health-e-government-and-e-education-essential-to-the-future
The increased competition from the highly productive developing economies has created an interesting environment for the developed markets of old. These once stable economies are now forced to become even more productive in order to maintain their current economic and social lifestyle. In order to achieve this - there is no better way than by utilising the smart digital technologies on offer. In tandem with this approach - we must also build infrastructure that has the suitable capacity, reliability, and security to allow countries to create digital productivity and lifestyle improvements.
As we look towards 2014 there is no shying away from the fact that healthcare regimes all over the world are in crisis and fighting diverse challenges including rising healthcare costs, aging populations, disease and growing demand for "accountable" care. Healthcare is earmarked as a key sector that will profit from the gains we can make in utilising smart technology and digital advancements. Healthcare is one of the most inefficient sectors in the world and at the same time this is the largest industry on the planet. It is also a key reason many governments are experiencing budget problems, due to ever-increasing costs generated by this sector.
In response to these challenges; healthcare stakeholders are seeking innovative technologies that promise efficient and effective care delivery. New technology developments relating to cloud computing, Big Data analytics and Machine-to- Machine (M2M) are particularly important to this sector. It is time for an e-health revolution - and BuddeComm estimates that healthcare services could make up as much as 25% of all services available over the next generation broadband networks infrastructure.
Students, citizens and employees all around the world have been taking advantage of the advancements in e-education and e-learning for many years now. It must be acknowledged that this sector is shaping up as one of the leaders in the rapidly evolving digital society. Many universities are at the forefront of these developments as many of them depend to a large extent upon students that are linked remotely. Collaboration is another key feature, with universities now operating well-established networks with colleagues around the world. In addition, e-learning in a broader sense is forging ahead with major Internet Media companies taking a key interest. Massive Online Open Courses (MooCs) are a key area for future developments and it will also be worth observing how the new Google Helpouts fares during 2014.
Click Here To Download Detail Report: http://www.marketresearchreports.biz/sample/sample/180366
For over a decade now the internet and related Web 2.0 applications have been widely used by both residential consumers and businesses to improve everyday communications, processes and information flow both with and within government organizations. Many e-government services on offer around the world already provide citizens with relatively sophisticated services and the establishment of a fibre-based broadband network may see governments improve and broaden the range of web services even further. In 2014 the use of Big Data will be a key focus for the sector, along with M2M and mobile technology developments.
BuddeComm's new report, Global Digital Economy - E-Health, E-Government and E-Education Essential to the Future is a valuable resource of information on these vital services. The report explores the transformation which e-health, e-government and e-education are all undergoing as a result of developments in ICT and smart communities. It discusses the role of Big Data, Cloud Computing, M2M and the Internet of Everything, supported by examples and analysis. It provides key global statistics and insightful regional overviews written by BuddeComm's Senior Analysts for North America, Europe, Africa, Middle East, Latin America and Asia Pacific.
To Buy The Copy of This Report Visit: http://www.marketresearchreports.biz/analysis/180366
Examples of key insights:

Governments are approaching the end of their ability to continue funding such an inefficient healthcare system, especially with constantly rising costs. E-health is seen as perhaps the single most important tool for governments to address the issues facing this sector - but it requires extraordinary leadership to guide the industry in the right direction.
For close to 20 years we have seen a large number of e-health pilots and projects around the world. Most of these pilots in themselves have very successful but because of the lack of scalability and the absence of government e-health policies, none of the pilots anywhere around the world have seen large-scale implementation.
All of the main carriers have created secure data platforms as they can see the market potential for service revenues from m-health devices.
Just as business has embraced the concept of Big Data; Government organisations are also coming to the same realisation that it needs alternate solutions to manage and search the overwhelming amount of information they hold, including both digital (documents, emails, photos) and paper (forms, reports etc) formats.
An interesting case study is Australia - where in parallel to the rollout of the national broadband network (NBN), the Australian Government also has its National Digital Economy Strategy. Based on a trans-sector model, the NBN will become the shared infrastructure for a range of sectors including e-health, e-education and e-government.
Africa's overall development benefits from e-learning, e-health and e-government initiatives.
With the high levels of mobile penetration present in the region, m-education and m-health are important options for all LAC countries.
Research and Education Networks (RENs) have been deployed by most countries across the Middle East as many institutions recognise the benefits of enhanced connectivity for research and education activities.
All across Asia there are huge steps being taken in the areas of e-health, e-government and e-education. In this report we pay particular attention to the e-government sector as it is in this area that we find Asia leading the world, with South Korea being the stand-out market in both the region and globally.
As with many other westernised countries, heart disease, cancer, diabetes and tobacco-related disorders account for 80% of early deaths in New Zealand. The challenges can be addressed with the help of ICT, and good quality infrastructure is essential to successfully deliver the ICT products that are going to support the changes in healthcare, education and environmental services.
Canada is among the leading nations globally in adopting e-health solutions and technologies, made possible by the country's cross-platform IP-based infrastructure.
In common with e-Government, the European Commission's (EC) Digital Agenda has focussed on the financial and operational benefits of e-Health initiatives.
In recent years many North American educational institutions have been aggressively entering into the online education sector.
Latest Reports:
Infectious Vaccines Partnering Terms and Agreements: http://www.marketresearchreports.biz/analysis-details/infectious-vaccines-partnering-terms-and-agreements
The Infectious Vaccines Partnering Terms and agreements report provides a detailed understanding and analysis of how and why companies enter infectious vaccines partnering deals. The majority of deals are development stage whereby the licensee obtains a right or an option right to license the licensors vaccine technology. These deals tend to be multicomponent, starting with collaborative R&D, and commercialization of outcomes. The report also includes adjuvant deals and alliances.
This report provides details of the latest infectious vaccines agreements announced in the healthcare sectors.
Understanding the flexibility of a prospective partner's negotiated deals terms provides critical insight into the negotiation process in terms of what can expect to achieve during the negotiation of terms. Whilst many smaller companies will be seeking details of the payments clauses, the devil is in the detail in terms of how payments are triggered – contract documents provide this insight where press releases and databases do not.
This report contains a comprehensive listing of all infectious vaccines partnering deals announced since January 2007, including financial terms where available, including over 700 links to online deal records of actual infectious vaccines partnering deals as disclosed by the deal parties. In addition, where available, records include contract documents as submitted to the Securities Exchange Commission by companies and their partners.
Click Here To Download Detail Report: http://www.marketresearchreports.biz/sample/sample/180295
Contract documents provide the answers to numerous questions about a prospective partner's flexibility on a wide range of important issues, many of which will have a significant impact on each party's ability to derive value from the deal.
For example, analyzing actual company deals and agreements allows assessment of the following:

What is actually granted by the agreement to the partner company?
What exclusivity is granted?
What are the precise rights granted or optioned?
What is the payment structure for the deal?
How are sales and payments audited?
What is the deal term?
How are the key terms of the agreement defined?
How are IPRs handled and owned?
Who is responsible for commercialization?
Who is responsible for development, supply, and manufacture?
How is confidentiality and publication managed?
How are disputes to be resolved?
Under what conditions can the deal be terminated?
What happens when there is a change of ownership?
What sublicensing and subcontracting provisions have been agreed?
Which boilerplate clauses does the company insist upon?
Which boilerplate clauses appear to differ from partner to partner or deal type to deal type?
Which jurisdiction does the company insist upon for agreement law?
Alzheimers Pipeline Drugs Review, Alzheimers Disease Drug Market & Forecast - Global Analysis: http://www.marketresearchreports.biz/analysis-details/alzheimers-pipeline-drugs-review-alzheimers-disease-drug-market-and-forecast-global-analysis
Alzheimer's disease drug market is on the curvature stage. Since 2003, there is not any single "magic bullet" launched in the market to prevent or cure it. However, all current marketed products are going to be generic in the next 3-4 years. There are high unmet medical needs. The current unmet needs represent a huge opportunity for pharmaceutical companies which are developing targeted novel therapies. If successful, they will be in a position to command premium prices and tap the existing opportunity. Lot of drugs has failed in Phase III stage thus putting a greater impact on Alzheimer's disease drug market.
From the year 2009 Alzheimer's disease drug market is declining and it is expected to fall till 2016. But with the expected launch of some Alzheimer's drugs from the year 2017 onwards, Alzheimer's disease drug market is expected to revive in the coming years. However due to absence of exact potential drugs there will always remain a huge Unmet Alzheimer's Drug Market. For the year 2018 Alzheimer's Disease Drug Market will be just 10% of Unmet Alzheimer's Disease Drug Market.
Renub Research study titled "Alzheimer's Pipeline Drugs Review, Alzheimer's Disease Drug Market & Forecast – Global Analysis" provides a comprehensive assessment of the fast-evolving, high-growth Global Alzheimer's Disease Market. This 110 page report with 29 Figures and 11 Tables studies the Global Alzheimer's Disease Drug Market.
Click Here To Download Detail Report: http://www.marketresearchreports.biz/sample/sample/180278
Present & Pipeline Drugs Studied in this Report
1. Namenda
2. Ebixa
3. Axura
4. Aricept
5. Nootropil
6. Exelon
7. Memary
8. Solanezumab
9. LuAe58054
This report contains 10 chapters.
(Chapter 1): Executive Summary
(Chapter 2): This Chapter is divided into 2 parts
A. Alzheimer's Disease Drug Market & Forecast data available from 2003 to 2018
B. Unmet Alzheimer's Disease Drug Market & Forecast (Market Potential) data available from 2010 to 2018. (Unmet market is the potential market which could have been achieved if right drug have been introduced in the market)
(Chapter 3): This chapter talks about drugs which has failed while in Clinical trials
(Chapter 4): This chapter provides Market Share of Alzheimer's Disease Drug from 2003 to 2018. All the 9 Alzheimer's drug mentioned above have been covered in this chapter.
About Us
MarketResearchReports.Biz is the most comprehensive collection of market research reports. MarketResearchReports.Biz services are specially designed to save time and money for our clients. We are a one stop solution for all r research needs, our main offerings are syndicated research reports, custom research, subscription access and consulting services. We serve all sizes and types of companies spanning across various industries.
Contact
M/s Sheela
90 Sate Street, Suite 700
Albany, NY 12207
Tel: +1-518-618-1030
USA – Canada Toll Free: 866-997-4948
Website: http://www.marketresearchreports.biz/
Blog: http://chinamarketreports.blogspot.com/