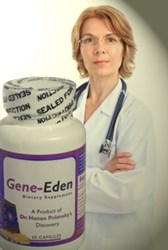 Since African-American women don't seem to be getting the same subtypes of HPV with the same frequency, the vaccines aren't helping all women equally . - Adriana Vidal (1).
Rochester, NY (PRWEB) December 08, 2013
Black women who get vaccinated with the HPV vaccine Gardasil "may not prevent cervical cancer in African American women (1)." Scientists at the Duke University School of Medicine discovered that African American women carry HPV strains not found in the Gardasil vaccine (1). Gardasil, which is produced by Merck and can be administered to anyone aged 9 through 26, includes the HPV 16, 18, 6, and 11 strains only, while African Americans were shown to have the HPV 31, 35, 45, 56, 58, 66, and 68 strains (1).
During the study, researchers found that "White participants carried strains 16, 18, 33, 39, and 59, whereas Black participants carried strains 31, 35, 45, 56, 58, 66, and 68 (1)." Note that these two sets of strains are completely different. Thus, Black women who are vaccinated with Gardasil are vaccinated against the wrong strains. This is like taking an antibiotic medication against a viral infection. It won't work.
This is important to understand since "The rate of infection for Black women… is the second highest, after Latinas and it is still 39 percent higher than their White counterparts (1)."
Study co-author Adriana Vidal said, "Since African-American women don't seem to be getting the same subtypes of HPV with the same frequency, the vaccines aren't helping all women equally (1)." Moreover, "A study published in June in The Journal of Infectious Diseases has compared HPV rates among girls aged 14 through 19 from before Gardasil hit shelves (2003-2006), and after (2007-2010). Between the time periods, infection rates were cut in half for strains 16 and 18…But in the case of high-risk strains that aren't covered by the vaccine-such as 35, 66, and 68, the strains most prevalent in Black women-the report states the decline was too miniscule to be statistically relevant (1)." In other words, Gardasil had no impact on the number of infected Black women.
Cathrine Hoyo, another study author, said "We may want to rethink how we develop these vaccines, given that African-Americans tend to be underrepresented in clinical trials (1)."
"African American women still need a remedy against HPV. We therefore recommend Gene-Eden-VIR, a natural remedy that was clinically proven to reduce HPV symptoms." – Mike Evans, polyDNA
A study published on August 12, 2013 in the peer reviewed, medical journal Pharmacology & Pharmacy, in a special edition on Advances in Antiviral Drugs, showed that Gene-Eden-VIR reduced HPV symptoms. Study authors wrote that, "Individuals infected with the HPV…reported a safe decrease in their symptoms following treatment with Gene-Eden-VIR (2)." The study authors also wrote that, "We observed a statistically significant decrease in the severity, duration, and frequency of symptoms (2)."
To learn more about Gene-Eden-VIR, and HPV visit http://www.gene-eden-kill-virus.com. All orders of Gene-Eden-VIR are completely confidential, and no information is shared or sold to any third party. Privacy is assured.
References:
(1) HPV Vaccines May Be Less Effective for Black Women: Study. Published on October 28, 2013.
http://www.nlm.nih.gov/medlineplus/news/fullstory_141967.html
(2) Gene-Eden-VIR Is Antiviral: Results of a Post Marketing Clinical Study. Published on August 12, 2013.
http://gene-eden-kill-virus.com/PP_Gene-Eden-VIR-is-Antiviral.pdf
polyDNA is a biotechnology company that develops dietary supplements using the unique scientific method developed by Dr. Hanan Polansky, which is based on Computer Intuition.
In addition to his unique scientific method, Dr. Polansky published the highly acclaimed scientific discovery, called Microcompetition with Foreign DNA. The discovery explains how foreign DNA fragments, and specifically, DNA of latent viruses, cause most major diseases.
polyDNA developed Gene-Eden-VIR, an antiviral natural remedy that helps the immune system kill latent viruses.