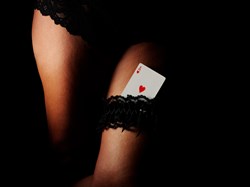 Regularly exposing children to gambling TV commercials has attracted understandable criticism.
London (PRWEB UK) 9 December 2013
The DRTV Centre reviews the implications of last month's research into TV gambling advertising, commissioned by media regulator Ofcom (see http://media.ofcom.org.uk/2013/11/19/ofcom-publishes-research-on-tv-gambling-adverts/). The research reveals that 1.39m gambling TV spots were transmitted in the UK in 2012, compared with just 234,000 in 2007.
Regulations
TV commercials for gambling were permitted following the Gambling Act 2005, which came into force in September 2007. Prior to then, the only gambling advertising that was permitted was for bingo premises, football pools and the National Lottery.
Since September 2007, betting and gaming companies have been allowed to advertise in all media. The introduction of strict content rules has ensured that they can only do so in a socially responsible way. The advertising rules place special emphasis on protecting children and other vulnerable people.
TV scripts and other advertisements for gambling must not:
•portray, condone or encourage gambling behaviour that is socially irresponsible or could lead to financial, social or emotional harm
•be likely to be of particular appeal to under 18s, especially by reflecting or being associated with youth culture
•suggest that gambling can be a solution to financial concerns, an alternative to employment or a way to achieve financial security
•exploit the susceptibilities, aspirations, credulity, inexperience or lack of knowledge of children, young persons or other vulnerable persons
•link gambling to seduction, sexual success or enhanced attractiveness
Advertisers who breach the regulations face referral by the ASA to Ofcom or the Gambling Commission for additional sanctions.
Recent Rapid Growth
Between 2005 and 2012 the total number of television ad spots shown almost doubled from 17.4m to 34.2m spots – over this period the proportion of spots accounted for by Gambling commercials increased from 0.5% to 4.1%.
TV spots for gambling were seen on average 12 times a week by UK adults. Children were also exposed to them on a regular basis:

Adults 2012 630/person (12/week)
Kids 4-15 211/person, (4/week)
10-15 262/person (5/week)
Problem Gamblers
Studies show that though many people participate in gambling as a form of recreation or even as a means to gain an income, gambling, like any behaviour which involves variation in brain chemistry, can become a psychologically addictive and harmful behaviour in some people. Reinforcement schedules may also make gamblers persist in gambling even after repeated losses.
There are thought to be around 450,000 problem gamblers in Great Britain (source NHS).
A poll in Huffington Post (UK) last month (see http://www.huffingtonpost.co.uk/2013/11/20/kids-gambling-ads-tv_n_4309024.html) showed that over 87% of people are worried about the spread of gambling ads.
A spokesman for GamCare, a gambling charity offering support to vulnerable gamblers, said the "massive increase" of TV gambling ads over the years has been "pretty obvious." The spokesman added, "Our concerns are that there's been a massive increase in wider exposure to gambling as a leisure activity. We of course don't judge that reality, but we do have concerns that it's exposing people who may not have otherwise sought out gambling as a leisure activity."
Lib Dem MP Tessa Munt said the law needed to change to stop the "insidious" rise of gambling adverts, adding: "The real problem with these adverts is they make gambling seem normal."
Barry Norman, film critic, says the BBC is complicit in the de-pressing trend because it shows the National Lottery results in peak time. He adds that a visitor from Mars would write home to say, "Look, I don't think we should bother invading Earth. It's full of vain, greedy, irresponsible people constantly looking for a fast buck."
David Pearson of The DRTV Centre, said "Gambling is a legal activity and advertisements for it are subject to strict oversight. Having said that, regularly exposing children to gambling commercials has attracted understandable criticism."
The DRTV Centre was established in London 16 years ago. Unique, it is the only ad agency in the UK to concentrate solely on direct response television.
The agency provides every service clients need to mount successful TV campaigns: strategies, idea creation, scriptwriting, storyboards, research, casting, location search, film/video production, music, voice-overs, transmission copies, channel selection, TV airtime booking and response analysis.
For more details, call The DRTV Centre on 0800 635 9000.