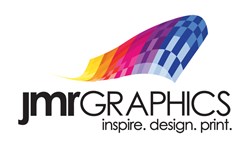 Central Islip, NY (PRWEB) December 07, 2013
JMR Graphics, a nationwide vehicle wraps manufacturer, responds to an article published by AdNews on December 5th, which discusses recent poll results showing the notoriety of interior train advertisements.
According to the AdNews article titled "Two thirds of people take in train ads," an AdNews poll found that 64 percent of those who responded said they definitely take notice of in-carriage advertisements. The Neuroscience Commuter Study, conducted by the research firm Hoop Group, also reported that 69 percent of commuters claim that they actually pay more attention to advertising in the rail environment than anywhere else.
Rail advertisements are not the only forms of advertising catching commuters' eyes. The Hoop Group also found that four out of five drivers notice billboards when traveling on main roads and motorways.
TJ Pannell, a representative of JMR Graphics, a nationwide vehicle wraps manufacturer, is not surprised by the poll's findings. "One of the biggest advantages of advertising in an outdoor venue or on mass transit system is the visibility factor. It's not like these advertisements can be shut off or a page can be flipped," he says. "The outdoor advertising industry has been able to stay afloat while other forms of traditional advertising have withered because of the inevitable visibility it provides to the brands that utilize it."
JMR Graphics is an award winning Nationwide 3M Certified Manufacturer of Graphics for over a quarter of a century. We specialize in branding companies through Fleet Graphics, Vehicle Wraps, Architectural Wall Graphics, Promotional Window Clings, Floor Graphics, Event Signage and much more. We offer a variety of 3M Graphics Films, which are specially designed for most surfaces that require a changeable, short and long-term application. Our exceptional "Turn Key Service" is backed with a 3M MCS Warranty to give you peace of mind when you need optimum performance for the intended life of your graphics. With our state-of-the-art, cutting-edge facility we inspire our clients by providing creative design, custom-printed graphics and handle a network of nationwide installers. JMR Graphics provides expert capabilities and capacities needed to meet any graphic challenge.