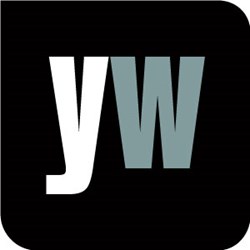 London, UK (PRWEB UK) 22 December 2013
A laughter club has started in Longwood to help people banish their winter blues, The Huddersfield Daily Examiner reported November 19th. The article, "New laughter yoga club starts in Longwood," noted that the club being run by Marsh-based hypnotherapist Debbie Taylor-Payne, a certified laughter yoga leader who hopes that the club will raise awareness of how laughter can reduce stress. Taylor-Payne commented, 'At this time of year people may be thinking of hibernating for the winter. I would like to encourage them to attend my laughter club and beat those winter blues.' (http://www.examiner.co.uk/news/local-news/new-laughter-yoga-club-starts-6315836).
This inspired Yourwellness Magazine to explore the wellness benefits of laughter yoga. According to Yourwellness Magazine, 'I think we can all agree that people need to laugh more. Laughing for 10 to 15 minutes a day can help you to lose 280 calories, as well as improving your emotional wellness with a release of endorphins. Laughter yoga has emerged relatively recently, launched in 1995 by Indian physician Dr Madan Kataria, but the wellbeing regime has now become a global phenomenon. There are thousands of laughter clubs in more than 72 countries, the latest of which being Qatar. It is in this country that Gabi Pezo, a certified laughter yoga teacher, has been engaged to give laughter yoga classes, combining unconditional laughter with yogic breathing.' (http://www.yourwellness.com/2013/05/laughter-yoga-giggle-your-way-to-emotional-wellness/#sthash.e3tNCIeO.dpuf).
Yourwellness Magazine pointed out that, in Pezo's classes, laughter is simulated as a body exercise in a group, but it soon turns into real laughter. Yourwellness Magazine explained that, even if the laughter is simulated, the body cannot tell the difference and so will experience the same health benefits as it would through real laughter. Yourwellness Magazine added that although almost anyone can participate in laughter yoga, it's not advisable for people that are really ill, pregnant women on their third trimester or people with heart problems.
To find out more, visit the gateway to living well at http://www.yourwellness.com.