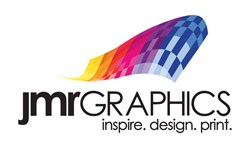 Central Islip, NY (PRWEB) December 09, 2013
JMR Graphics, a nationwide truck wraps manufacturer, responds to an article published by AdNews on November 28th, 2013 that highlights a recently-launched advertisement, which utilizes current weather conditions to connect with viewers.
According to the article published by AdNews titled "Hot development in outdoor advertising," a national campaign for Unilever brands, Magnum and Lipton Ice Tea, launched with a surprising twist. This campaign utilizes local temperatures in order to display the most relevant of content to viewers.
The article states that each message is tailored for when the "daily maximum forecast temperature exceeds the monthly maximum average in the area," making it the first national campaign to use temperature data to control content.
The Magnum ice cream and Lipton Ice Tea advertisement will appear in cafes, universities and billboards.
John Purcell, the head of production at Ooh! Media, the company that produced the campaign, says this advanced technology could now "easily tailor a client's campaign to responds to external triggers such as the weather, sports scores or social media."
TJ Pannell, a representative of JMR Graphics, a nationwide truck wraps manufacturer, elaborates on this real-time trend taking over the outdoor advertising industry. "As more advanced technologies are introduced, advertisers are able to utilize these innovations and implement them into effective campaigns that allow brands to connect with consumers using the most recent and relevant of data," he says. "Thankfully, the outdoor advertising industry is much more adaptable to these technological advancements than other forms of traditional advertising, allowing it to remain a forced to be reckoned with in the advertising world."
JMR Graphics is an award winning Nationwide 3M Certified Manufacturer of Graphics for over a quarter of a century. We specialize in branding companies through Fleet Graphics, Vehicle Wraps, Architectural Wall Graphics, Promotional Window Clings, Floor Graphics, Event Signage and much more. We offer a variety of 3M Graphics Films, which are specially designed for most surfaces that require a changeable, short and long-term application. Our exceptional "Turn Key Service" is backed with a 3M MCS Warranty to give you peace of mind when you need optimum performance for the intended life of your graphics. With our state-of-the-art, cutting-edge facility we inspire our clients by providing creative design, custom-printed graphics and handle a network of nationwide installers. JMR Graphics provides expert capabilities and capacities needed to meet any graphic challenge.
#####