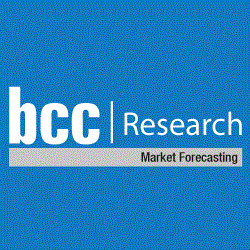 (PRWEB) December 06, 2013
U.S. oil demand has fallen by some two million barrels per day since its peak in 2005 in part due to the recession, but also due to structural changes resulting from demographic shifts, local and regional policies on fuel efficiencies, sustainability, and environmental concerns.
Identifying successful acquisition opportunities within such a dynamic environment requires unbiased research and in-depth industry analysis. BCC Research brings technology experts and business analysts together to provide the highest quality market intelligence on the global Energy and Resources market. Our analysis and forecasting in this area is unsurpassed.
Recently Published Reports:
EGY054B - Biorefinery Technologies: Global Markets
The United States has become the fastest-growing oil and natural gas-producing region of the world. In fact, the U.S. is now the most important marginal source for oil and gas globally. BCC Research provides an in-depth analysis of the global biorefinery technologies market through its report Biorefinery Technologies: Global Markets. This report also analyzes global market trends, with data from 2012, estimates for 2013, and projections of compound annual growth rates (CAGRs) through 2018. (November 2013)
EGY065C - Enabling Technologies for the Smart Grid
In addition to meeting the need for reliable, high-quality power, smart grid technologies are intended to meet the economy's energy needs as efficiently as possible by optimizing energy consumption and reducing greenhouse gas emissions. Enabling Technologies for the Smart Grid provides a comprehensive overview of the business opportunities for providers of smart grid technologies that will arise over the next five years (2013 to 2018) as products utilizing these technologies increase their market penetration. Specifically, the report identifies the smart grid technologies with the greatest commercial potential over this period and analyzes the technical, economic, and other demand drivers for these products. (September 2013)
EGY071B - Enhanced Oil Recovery: Technologies and Global Markets
Current and emerging enhanced oil recovery technologies promise the renewal of critical aging and depleted oil reservoirs worldwide. Enhanced Oil Recovery: Technologies and Global Markets describes the current status and the potential growth of the worldwide EOR industry and the market for associated EOR technologies. It includes an assessment of market potential for EOR technologies over a five-year period from 2013 through 2018. This analysis includes summaries of existing EOR technologies and promising emerging technologies that are under development and evaluates the existing EOR industry. (August 2013)
EGY045B - Global Markets and Technologies for Natural Gas Storage
Much as the telephone and the Internet revolutionized communication in the twentieth century, the same can be expected from the energy industry of the twenty-first century as new sources such as natural gas, solar power, wind power, and tidal energy continue to evolve and replace coal and oil. According to BCC Research, as the supplies and consumption of natural gas rise globally, increased storage capacity is both necessary and expansive. Global Markets and Technologies for Natural Gas Storage examines the two types of natural gas storage, including conventional storage of gas in a gaseous form, and storage of natural gas after it has been reduced to a liquid through and the application of cryogenic technology. (July 2013)
Upcoming Reports:
EGY121A - The U.S. Market for Fracking Fluids
This report will provide an overview of the U.S. market for fracking fluids, which are used in hydraulic fracturing, or "hydrofracking," for shale gas and oil production. It will include an analysis of global market trends, with data from 2012, estimates for 2013, and projections of compound annual growth rates (CAGRs) through 2018. (December 2013)
EGY120A - Gasifier Components: Technologies and Global Markets
This report will provide an overview of the global market for gasifier components, including a basic breakdown of pre-reactor, gasification, and post-reactor. It will also include an analysis of global market trends, with data from 2012, estimates for 2013, and projections of compound annual growth rates (CAGRs) through 2018. (December 2013)