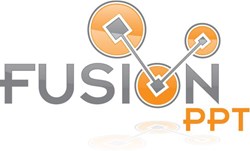 It's important for organizations to consider legitimate functional needs versus simple resistance to change.
Vienna, VA (PRWEB) December 10, 2013
Fusion PPT, a recognized strategy and technology consulting firm, announced today that its article on "Application Consolidation," written by CEO Michael Biddick, has been featured on the cover of the December issue of InformationWeek Magazine. Biddick, an expert in the field of cloud computing who has authored a book on "Federal Cloud Computing" and written over 50 articles on cloud-related topics, examines the issues surrounding application consolidation, and provides suggestions for tackling consolidation efforts within your organization.
For years, CIOs have attempted to streamline their organizations' application portfolios to ease application management and increase efficiency. Trying to manage multiple systems for services such as email, human resources, and business analytics, can over-complicate normal business operations, and cause IT governance headaches. Application consolidation has some serious benefits too – it promotes interoperability and information sharing, and cuts down on IT costs. It also can free up IT to focus on those business applications that are critical to driving revenue. However, despite this, application consolidation has become increasingly difficult, as many employees are either insistent upon keeping the functionality of their current software, or are simply resistant to change. Add cloud computing to the mix, and things get even more complicated.
In InformationWeek's recent "Application Consolidation Survey," 45% of respondents said that they currently manage multiple applications that provide duplicate functionality. Furthermore, only 13% of companies who are currently in the consolidation process believe that their top barrier application consolidation is that each application offers unique functionality. So what's stopping them from consolidating? "Cutting applications stirs strong emotions," writes Biddick. "Just 12 percent of the IT pros in our survey say employees at their companies accept [application] consolidation readily, while 57 percent say they're uneasy, and 31 percent say they're resistant or openly hostile."
Despite these obstacles, 56% of respondents report that they have implemented some application consolidation within the last 12 months. The problem, continues Biddick, is that "IT organizations must build credibility as they cut [applications], because [application] sprawl is often due to unmet needs." IT's task is to remove duplicate software while demonstrating to users that the company is trying to address their needs.
In his article, Biddick explores the current state of application consolidation and gives some best practices for successful consolidation efforts. "Arbitrary and opaque won't win employee hearts and minds," remarks Biddick. "Instead start by validating your organization's application requirements [and] seek feedback from a wide range of application users as you consider which system[s] to consolidate on."
Biddick continues, "It's important for IT organizations to understand why their 'application huggers' want to hang onto an [application] and to consider legitimate functional needs versus simple resistance to change."