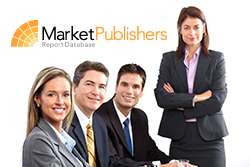 London, UK (PRWEB) December 06, 2013
The transparent conductors (TCs) field has witnessed tremendous technological advancements during the past several years. Novel great opportunities for non-ITO TCs have been opened by Intel's and, in particular, Microsoft's efforts to bring touch to every existing laptop. Meantime, the ongoing fast-paced increase in the tablet computing sector is also deemed to auger well for TCs.
The other way round, new methods of touch displays and panels production make it possible for display OEMs to consume less TC material in the upcoming years. Meanwhile, OLED TVs, flexible displays and some other TC technology applications, which were expected to make the largest revenue contributions for non ITO-TCs in the offing, currently seem to witness slow development as in 2012.
Discounted research report "Transparent Conductor Markets 2013" drawn up by NanoMarkets LC has been recently published by Market Publishers Ltd.
Report Details:
Title: Transparent Conductor Markets 2013
Published: September, 2013
Pages: 150
Price: US$ 2,965.00
http://marketpublishers.com/report/technologies_electronics/electronic_devices/transparent_conductor_markets_2011.html
The research report is regarded as a trustworthy insider analysis of the worldwide TC markets. It covers the historical evolution of the industry and presents insightful overview of the actual market state. The study offers a strategic insight into the market landscape, contains a snapshot of the important industry trends and issues, reviews the key application areas and uncovers breakouts of demand for ITO/TCO inks, ITO, other TCOs, silver-based and cooper-based transparent conductors, other nanometallic transparent conductors and conductive polymers, and carbon nanotube films for each of the examined application. The report traces the latest market developments, examines the competition intensity, and also discusses the performance and strategies of top players. Moreover, detailed eight-year future outlook for the ЕС markets is provided in the study along with market value and volume projections and forecasts of ITO product by type.
Report Scope:

Executive summary on the historical evolution of the ЕС markets.
In-depth overview of the technology key application areas.
Snapshot of the important industry trends and thorough discussion of the burning issues.
Extensive examination of the major market segments.
Evaluation of the competitive pressures.
Review of the top companies and description of the business strategies.
Detailed eight-year forecasts for the TC markets.
Other Discounted Reports by NanoMarkets Include but are NOT Limited to:

Markets for Smart Lighting Driver, Controller and Sensor Chips
The Market for Sensors in the Internet-of-Things Market: 2013-to-2020
Markets for Optically Functional Films and Coatings in Displays – 2012
Markets for Inorganic and Organic Thin-Film PV Encapsulation - 2012
Markets for ESD and Antistatic Protection Materials in Electronics
Nanometals in Electronics and Energy Markets – 2012 and Beyond
Worldwide Medical Polymer Markets: 2013-2020
For more discounted market research reports by NanoMarkets, please click here.