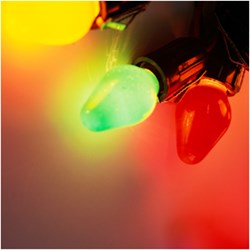 Lincoln, RI (PRWEB) December 06, 2013
Christmas trees, candles and other holiday decorations help to make the season bright. But Amica Insurance warns everyone that they can also be fire hazards.
Fires involving trees or candles lead to more than 130 deaths per year, according to the Consumer Product Safety Commission (CPSC). Those fires also result in more than $375 million in property damage annually.
That's why Amica is sharing the following tips from the CPSC to help prevent fires during the holidays:

When choosing a tree, find one that's fresh. Fresh trees have needles that are hard to remove from branches and don't break when bent between two fingers.
Position the tree away from heat sources like fireplaces and radiators. To keep the tree from drying out and becoming a fire risk, water it frequently.
Examine all lights for cracks, frayed wires or loose connections. Throw away any damaged lights, and never put electric lights on metallic trees.
Use candles sparingly, and never leave them unattended. When leaving the room or house, even for a short time, extinguish all candles.
Put candles on heat-resistant surfaces that can't be reached by children or pets. Also, keep candles far away from trees, other decorations and curtains, which can all ignite and burn easily.
About Amica Insurance
Amica Mutual Insurance Co., the nation's oldest mutual insurer of automobiles, was founded in 1907. The company, based in Lincoln, RI, is a national writer of automobile, homeowners, marine and personal umbrella liability insurance. Life coverage is available through Amica Life Insurance Company, a wholly owned subsidiary. Amica employs more than 3,200 people in 40 offices across the country.
CONTACT: Vince Burks, Corporate Communications, 50 Amica Way, Lincoln, RI 02865-1155, 800-652-6422, ext. 24563
Twitter: Amica
Facebook: Amica Mutual Insurance Co.