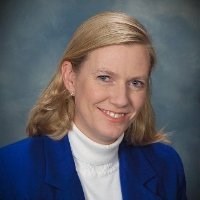 This unique program offers the small and medium sized Food Processor to achieve SQF Certification on time and within budget.
Minneapolis, MN (PRWEB) December 10, 2013
Once a company has signed up for the Online Small Group Implementation, they are given access to online training programs, templates and implementation tools. Cynthia Weber explains, "The power of the Small Group approach is that I can lead the project step-by-step, removing so many of the unknown aspects of the project for the participating companies. I am also able to summarize all of the questions from each step, providing answers during our webinars. Participants are able to learn from each other's questions, even though company identities are not revealed."
Webinars are used to explain each upcoming step of the project, which tools to use and how to use them, when to take online training sessions and to summarize and answer questions from the previous steps. Each month several of the required processes will be explained, and procedures assigned for completion using the templates provided. "A common favorite of our participants is the document review of their procedures. It provides them with confidence for their certification audit."
The program includes: 9 live webinars, Online Training Sessions, SQF Document Templates, checklists, project plans and personalized review of your procedures by the consultant.
All for an affordable fixed cost - no surprises.
Space is limited.
Cynthia Weber is a the Lead Consultant and President of Vinca, LLC. Vinca, LLC has helped hundreds of companies prepare for certification since 2001. Vinca's goal to provide clients with a Food Safety Management System that is effective, easily maintained and provides for the production of safe product.