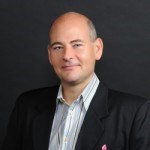 It's an opportunity to be a part of history, as it's the fifth event and the speakers are quite good.
New York, NY (PRWEB) December 16, 2013
Mr. Derek Martin, Director of Customer Relationship Management at MetLife and past Director Relationship Care™ at American Express. He will be speaking about current and future trends in Customer Relationship Management (CRM) and the related strategies and tactics to achieve a culture of customer engagement.
Based on prior events, it is expected that Mr. Martin's will address an audience demographic of 1,800 attendees from 22 or more countries, When asked about the event, Mr. Martin said "I am thrilled to be able to speak at this event. It's an opportunity to be a part of history. This is a truly global event and the speakers are quite great." Mr. Martin is a National Board Member of Professional Association for Customer Engagement (PACE). He is a well known thought leader and change agent, who has delivered improvements for many companies, using multichannel customer engagement tools to build sales and customer retention. He is recognized speaker at other events on multichannel customer engagement and big data, including Loyalty USA and Loyalty Brazil from Terappinn, the IQPC, and Marcus Evans.
The 5th Global Contact Forum is the #1 Latin American conference for customer engagement, thought leadership and education. Our 2014 event will be held in at the award-winning hotel and conference center, the Camino Real Hotel, located in the beautiful area of Polanco, Mexico City; from March 11th-12th, 2014. The Forum is designed for customer service, customer engagement professionals to meet, network, become informed, educated and gain knowledge on new service trends. The event is appropriate for those who are involved in marketing, customer care, advertising, digital, social, services and technologies to support employees and businesses and experiences from other industry professionals.