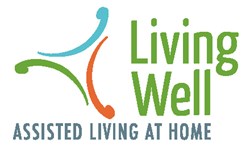 We want to congratulate Living Well for becoming a Home Care Pulse Certified home care agency and commend their commitment to placing high priority on client and employee satisfaction.
Tiburon, CA (PRWEB) December 06, 2013
Living Well announced that it has completed and received its Home Care Pulse Certification, a certification program dedicated to the measurement of client and employee satisfaction scores. Living Well in-home care is now officially certified as a Home Care Pulse Certified Trusted Provider.
"We know that sometimes it is difficult to make care decisions when you don't have specific experience with an agency. It was our goal to provide families with the ability to make an informed decision, have tangible ways to measure quality and help them find a comfort level when choosing an agency to work with," said Aaron Marcum, founder of Home Care Pulse.
Home Care Pulse, a company which measures client and employee satisfaction, created the certification program to measure key satisfaction aspects of its in-home care delivery as well as the level of satisfaction of the caregiving staff. Home Care Pulse believes that certifying agencies can both educate and help families to make better care decisions for their aging loved ones.
The Home Care Pulse Certification requires an agency to be reviewed monthly and includes the evaluation of areas such as loyalty, benchmarking improvements, client and employee interviews, caregiver performance, caregiver morale, agency incentives and caregiver rewards to name a few.
"As a Care Pulse Certified Trusted Provider we prove that we are committed to providing quality care, and that we highly value the satisfaction of our clients and caregivers" said Dr. Doris Bersing, Living Well President and CEO.
To find out more about the Home Care Pulse Certification, please visit http://www.homecarepulsecertified.com.
Living Well understands people have choices in care. When seeking in-home care for aging loved ones, it can be emotional, stressful and confusing. Through surveys, numerical benchmarks and interviews, they have earned a certification that proves they care about quality. With this certification, clients can rest assured that Living Well is committed to client satisfaction and has loyal, productive caregivers.
For more information about Living Well, please visit their website, or call 800-805-7104.
About the company:
Living Well offers specialized care for adults with chronic and debilitating conditions — like Alzheimer's, Parkinson's, ALS, and mental illness — that compromise their ability to live safely in their homes. At Living Well Assisted Living at Home, they combine a team of experts, the use of smart technology with exceptional customer service to deliver personalized, comprehensive care to seniors and adults with cognitive, behavioral, and movement disorders. Their approach to care at home enables those seniors and adults affected by Alzheimer's Disease and other dementias, Parkinson's, ALS, other neurological disorders, and mental illnesses, to live independent and meaningful lives. At Living Well, they aspire to create a safe and nurturing environment while allowing for independence and dignity for seniors and adults and offering peace of mind to the adult children and family members. Visit their website for more information, http://www.livingwellah-sf.com.