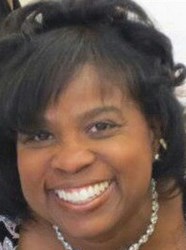 "A bend in the road is not the end of the road...unless you fail to make the turn."-Author Unknown
Denver, CO (PRWEB) December 08, 2013
Employee Based Systems is proud to announce that we have added another outstanding resource to EBS and the EBSPaySuite team. Regina Jones has been hired as the Business Solution Strategist. Regina will be responsible for providing sales and consulting services to EBS clients while also building new accounts.
Throughout her career, Regina has provided consulting services in the area of human resources information systems. She is an expert in providing assistance with process improvement in the HR and Payroll areas as well as Workplace Effectiveness Survey, recruiting, and training. Regina Jones comes to EBS with 15 plus years of HRIS/Payroll sales, implementation, and training experience. Regina's other work experience and education is deeply rooted in Benefit Administration, Payroll and HR Process Improvement as well as Affirmative Action Plans. Regina is also a member in good standing with both SHRM and AAP.
Regina has completed EBS PaySuite training and is ready to make an impact with customers and partners. In addition to her depth of domain knowledge and passion for customer service, she also brings a high energy attitude towards the common goal at EBS- providing mission critical products that consistently exceed client expectations.
Apart from work, Regina is a committed wife of 24 years and mother to a son who is currently excelling in his third year of college. She loves spending time with her family and channels her competitive spirit by remaining very active on her softball team.
Employee Based Systems is proud to have Regina be a part of our family. We expect she will prove to be a champion of EBSPaySuite, as well as an energetic leader within the EBS organization.