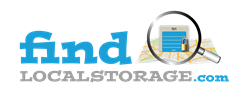 "This is an exciting collaboration that will benefit our facilities and marketing efforts. Find Local Storage has a great leadership team and I look forward to what we can accomplish together."-Warren Allen, President of Optivest
Farmington Hills, MI (PRWEB) December 19, 2013
Find Local Storage (http://www.findlocalstorage.com) ("FLS"), a self-storage search engine, and Optivest Properties (http://www.optivestproperties.com) ("Optivest"), operator of more than 50 self-storage facilities in 8 states, today announced they have signed an agreement to add Optivest Properties to the FLS founding ownership group.
FLS's vision is to empower self-storage owners and operators to generate their own leads collaboratively through a single consumer destination and shopping experience, thereby reducing the reliance on third-party aggregators.
Storage Pros COO Ian Burnstein, a founding partner of FLS, stated, "Optivest is yet another example of the tremendous ownership group establishing with FLS. It is essential that owner-operators regain control over their marketing efforts. We believe FLS will offer that opportunity, and we are excited to have Optivest as a partner in making it happen."
Warren Allan, Optivest President, stated, "We are enthusiastic about being a part of Find Local Storage. This is an exciting collaboration that will benefit our facilities and marketing efforts. Find Local Storage has a great leadership team and I look forward to what we can accomplish together."
In order to learn more about FLS, please visit http://www.findlocalstorage.com or email press(at)findlocalstorage(dot)com.
###
About Find Local Storage (FLS)
Consumers and storage operators have spoken, and FLS listened. Founded in 2013, FLS is owned and operated by a consortium of some of the industry's most respected and longest standing storage facility owners. FLS is a lead generation platform, built for the purpose of creating rental opportunities for participating self-storage operators, decreasing the reliance of the industry on third party lead sources, and creating a unique and innovative direct to consumer shopping experience. FLS offers storage operators an opportunity to control their own marketing destiny, and consumer the opportunity to Find Local Storage.
About Optivest Properties
Based in Dana Point, Calif., The Optivest companies are comprised of Optivest Properties, Optivest Inc. wealth management, Optivest Investment Banking and Optivest Foundation. Optivest began in 1987 as a Wealth Management firm for high net-worth families. Optivest Properties launched in 2007, specializing in owning and operating self-storage facilities across the US. Optivest Investment Banking launched in January 2013. The greater purpose of these companies is to fund the Optivest Foundation; all three divisions of Optivest contribute 10% of their gross sales to support Christian ministries and non-profit organizations across the globe through the Optivest Foundation. For more information, visit http://www.optivestproperties.com